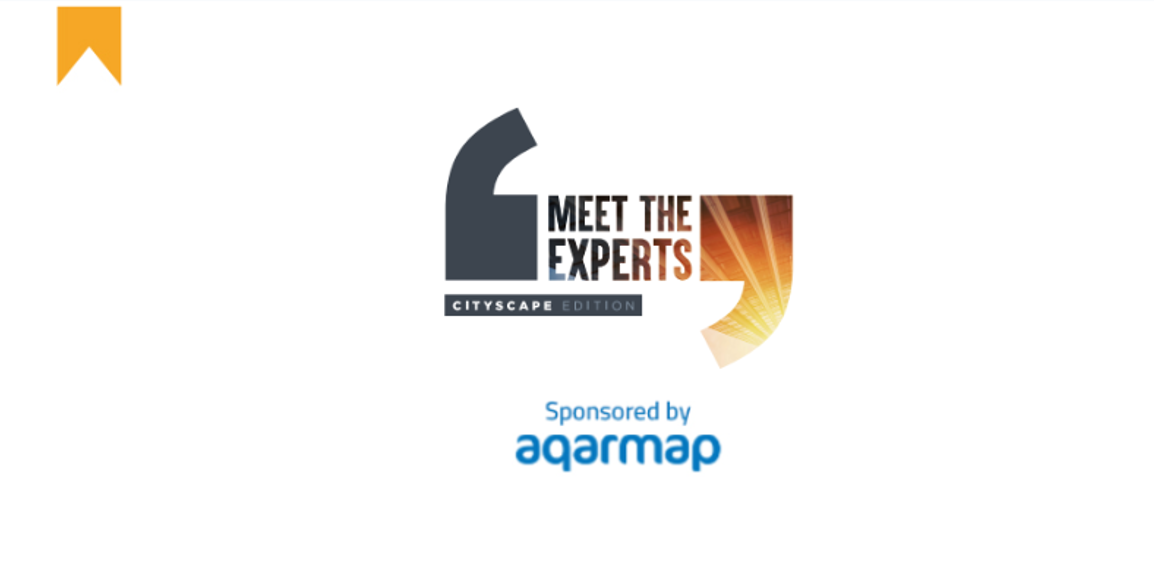 Time
September 9, 2023    
10:00 am - 10:00 pm
The next round of MEET THE EXPERT Exhibition will be held on the 9th of September 2023, at Dust Thani – New Cairo. The event will offer exclusive discounts only for the event visitors during the one-day exhibition. The event not only aims to eliminate the time, effort, and money buyers usually spend while searching for new properties, but also focuses on delivering a unique experience to its visitors by gathering more than 30 real estate developers under the roof of one place.
For Registration, CLICK
MEET THE EXPERTS exhibition will be only held for one day and the event promises its visitors to find the perfect opportunity that matches their needs as the exhibition will be offering discounts on the Residential, commercial, and administrative units In the most prestigious projects in the New Administrative Capital, Fifth Settlement, 6 October, North Coast, and Ain Sokhna that will be only available during the event to the visitors' with exclusive installment period and also units will be eligible for a mortgage.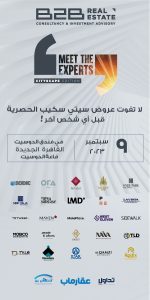 History of MEET THE EXPERT
The Exhibition started in 2020 and has delivered 3 successful rounds during the past three years. One of the main factors that made MEET THE EXPERT succeed in its previous rounds is the great implementation and planning applied by B2B real estate.
The Exhibition has built a great relationship with all the parties such as offering exclusive offers for the attendees and delivering the promised performance to its exhibitors. Both the Event and the exhibitors support each other to make sure that the customers are satisfied and have received the best quality of service.
History of the B2B Real Estate
The Exhibition "MEET THE EXPERT" is organized by B2B Real Estate, Established in 2012, B2B Real Estate is considered as one of leading the real estate investment and consultation firms in the Egyptian real estate market. B2B real estate is committed to assisting clients in realizing their long-term growth strategies, both in local and international real estate investments.

B2B provides world-class services catering to clients' individual needs; be it in brokerage, commercial and residential project selling, or market research and property appraisals. B2B's outsourced services aim to reduce corporate clients' overhead costs while increasing their return on our services. 
Reasons to attend MEET THE EXPERT
The event will offer you a wide range of properties and projects that will have a flexible installment period, will be eligible for a mortgage, and will have huge discounts for event visitors.
There will be customized and exclusive offers will be only available during the event from the participating real estate developers such as NAYA DEVELOPMENT, MOBCO DEVELOPMENT, TLD, 3 SIDES, EIGHT DEVELOPMENT, JDAR DEVELOPMENT, NILE DEVELOPMENT, RADIX DEVELOPMENT, MAVEN DEVELOPMENT, MARAKEZ, ARABIA HOLDING, AL AHLY SABBOUR, ORA, MISR ITALIA, TATWEER MISR, MOUNTAIN VIEW, HYDE PARK, LA VISTA, LMD SABBOUR, SODIC, WESTELEVEN.