THE BIG 5 CONSTRUCT EGYPT 5TH EDITION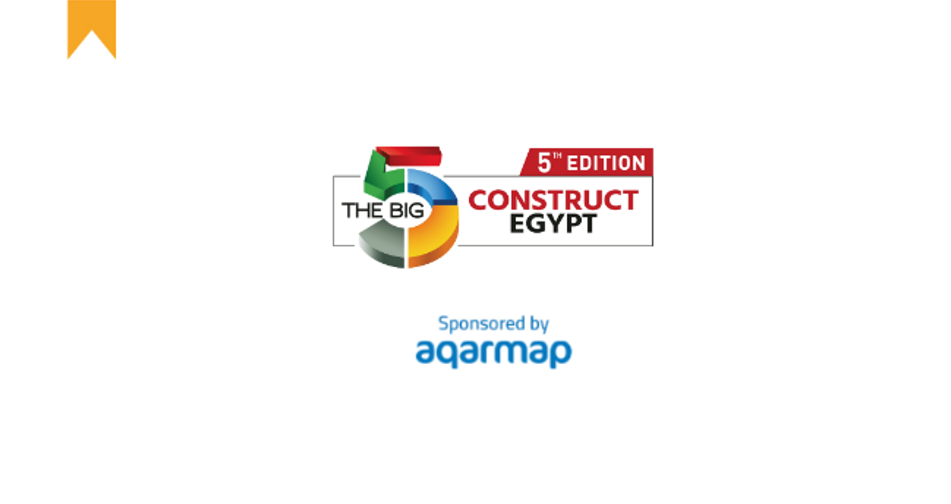 Time
June 19, 2023 - June 21, 2023    
11:00 am - 11:00 pm
BIG 5 CONSTRUCT EGYPT RETURNS BIGGER THAN EVER TO SHORE UP SUSTAINABLE GROWTH IN

$68.5 BILLION MARKET
 The 5 th edition of Big 5 Construct Egypt 2023 to bring the inaugural editions of Egypt


Infrastructure & Water Expo and Big 5 Egypt Security, Fire & Smart Buildings Summit.

For the first time, the events will be co-located with the Middle East Coatings Show,




bringing together the full ecosystem of paints & coatings industry.

Endorsed by the Ministry of Housing, Utilities, and Urban Communities, Big 5 Construct




Egypt will boast the largest presence of international suppliers.

For Registration, CLICK
Cairo, Egypt, May 2023:

Under the patronage of Egypt's Prime Minister, H. E. Dr. Moustafa



Madbouly, Big 5 Construct Egypt will return for its 5th edition as the largest and most influential
construction industry event in the country. Running from June 19 – 21, 2023 at the Egypt
International Exhibition Center (EIEC), the show will be co-located with Egypt Infrastructure &
Water Expo, Big 5 Egypt Security, Fire & smart Buildings Summit and Middle East Coatings Show
Egypt.
The upcoming edition of Big 5 Construct Egypt is endorsed by the Ministry of Housing, Utilities,

and Urban Communities. The three-day event will focus on several product sectors needed to
deliver Egypt's ambitious development plan: plant, machinery & vehicles, building materials &
tools, building envelope & special construction, MEP services, urban connectivity, water &
waste, utilities, smart technologies, security, safety, fire protection, and intelligent buildings.
The exhibitor lineup will see the participation of Jadeela Steel, Sesco, Maryatt and Scott, Robot
Contracting, ECD Engineering Company for Construction, Manarat el Omran, Gremic, Huaye,
Hassan Allam Utilities, Naro Group, Echo Trading, Setcons, Smart Window, and Smart Heat with
an expanded exhibition space.


Given Egypt's high population ratio and growing construction market,
Big 5 Construct Egypt
brings together key market players to seize unparalleled opportunities and explore cutting-edge
technologies and solutions to achieve high growth ratios while carrying out long-term projects
in the country. The 2023 edition will host insightful discussions shaping the construction sector
and unleashing new potential.
"
Big 5 Construct Egypt
is particularly exciting as we launch Egypt Infrastructure
& Water Expo this year. The new launch will serve as a crucial platform for international and
local industry players to come together and drive innovation, collaboration and growth in
infrastructure industry. The event builds on the success of dmg events; expanding portfolio of
events in one of the fastest-growing construction markets. We're also introducing a summit for
Security, Fire & Smart Buildings industry, further enhancing our offering to the construction
community in Egypt," said Ben Greenish, Senior Vice President – Construction at dmg events.
With a bigger presence than ever, Hassan Allam Holding has joined as the Diamond Sponsor of
the inaugural Egypt Infrastructure & ; Water Expo. "As a leading player in the infrastructure
space from investment and development to engineering and construction, we are always eager
to connect with fellow professionals, share our expertise, and explore new opportunities. Egypt
Infrastructure & Water Expo will provide an excellent platform for us to showcase our
innovative solutions and technologies, engage with key stakeholders, and contribute to the
growth and development of the industry as a whole; said Eng. Hassan Allam, CEO, Hassan
Allam Holding.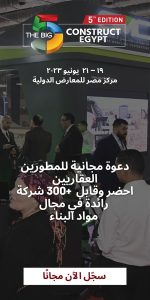 In its 3rd edition, this year, Big 5 Egypt Impact Awards will celebrate the success and
achievements of organizations, projects and individuals in 20 categories, three of which are
new, including Carbon Net-Zero Initiative of the Year, Director of the Year and Facility
Management Firm of the Year. Finalists are announced, finalists shortlisted for the first time at
the awards, include Al Futtaim Group Real Estate, Hill International, Engineering Consulting
Bureau, TAQA ARABIA, Magnom Properties, SIAC Construction, Schneider Electric, Eden
Facilities Management, The Arab Contractors for Facility Management, Edara Property
Management, and Eltizam Asset Management Group, among others. The awards ceremony will
take place on 20 June at the Royal Maxim Palace Kempinski Cairo during Big 5 Construct Egypt.
Big 5 Construct Egypt
will also feature the third edition of Big 5 Egypt Construction Leaders'
Summit, which will host expert speakers and open new horizons for sustainable design and
green building, the untapped potential of green hydrogen in Egypt, facilities management and
supply chain localization. Some of the speakers include Atter Hannoura, Director, PPP Central
Unity, Arab Republic of Egypt, Sarah El Battouty, Global Ambassador UNFCCC High-Level
Climate Champions & Founder, Econsult; Mohamed El-Taher, CEO, Saudi Egyptian Developers;
Waleed Abdel Fattah, President Middle East & North Africa Operations, Hill International.
Over 30 CPD-certified talks will also bring industry experts and practitioners together to discuss
the creation of robust compliance pathways for innovative building materials, systems and
methods, the future of sustainable design and green building, blockchain in water
infrastructure, revitalizing urban spaces in Egypt and the future of urban design.
The Egypt Infrastructure & Water Expo
The inaugural Egypt Infrastructure & Water Expo will showcase the planning, engineering,
transportation systems, communication networks and utilities needed to transform Egypt's
ambitious plan for the country's infrastructure.
Showcasing the latest solutions of renowned exhibitors such as Hassan Allam Holding, Kharafi
National, GMC, EDECS, CONCORD, and ElSewedy Infrastructure, the event will host a series of
talks on building the cities of the future, water desalination, water management, and
contribution of smart technology to infrastructure. Renowned speakers include Mohamed Mahlab, Rowad Modern Engineering CEO; Khaled Hashem, President- North Africa, Honeywell;
Rania Hedeya, Country Program Director, UN, Egypt; and Amr El Kady, General Manager, BEEAH
Egypt.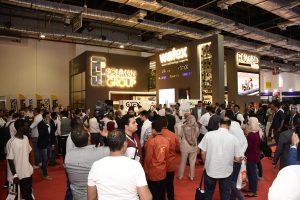 Big 5 Egypt Security, Fire & Smart Buildings Summit
Also in its inaugural edition, Big 5 Egypt Security, Fire & Smart Buildings Summit, supported by the Egypt Corporate Security Network (ECSN), will discuss AI evolution in surveillance systems, fire detection, occupational health and safety, and building automation, enabling attending companies to identify opportunities for future investments in Egypt. Accompanying the Summit is a curation of renowned brands in the sector, including Aivision from Romania, Voyage Security (Encompass Group) from Egypt, India-based Cryptzo, and the UK's OSHA.
"The addition of Big 5 Egypt Security, Fire & Smart Buildings Summit will further enhance Big 5 value proposition and reinforce its position as a leading construction event in Egypt, featuring the latest advancements in smart building technology, which is gaining popularity in the region due to its ability to enhance building efficiency and sustainability," noted Greenish.
Middle East Coatings Show Egypt
In parallel, the Middle East Coatings Show Egypt has delivered 13 successful editions in Cairo to
date. It is well-established as the only dedicated exhibition that offers high-class networking
opportunities for the entire coatings' community. The show's halls will accommodate 150
exhibiting companies from 15 countries, including Admix, Bühler, DutCH2, Galstaff Multiresine,
KH Chemicals, NETZSCH, Petrochem, REDA Chemicals and Safic-Alcan, among many others. It is a must-attend event for all leading paint manufacturers and raw material suppliers to keep up to speed with the latest products and technology in the coatings market.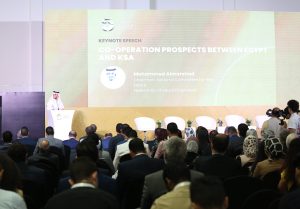 This year's edition of co-located events will seize momentum in the thriving construction
market in Egypt, bringing direct access to high-profile speakers, more than 300 companies, and
9 country pavilions. The shows will welcome 20,000+ professionals, including government
representatives, developers, contractors, formulators, chemists, R & D specialists, regulators, city planners, engineers, and consultants.
The events are free-to-attend and are now open for visitor registration. To register, visit:
www.thebig5constructegypt.com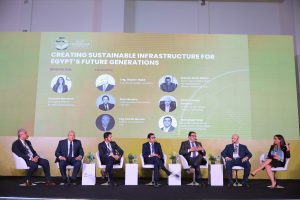 About Big 5 Construct Egypt
Big 5 Construct Egypt
is back in its 5th edition, from 19 -21 June 2023 at the Egypt International
Exhibition Center (EIEC) in Cairo. It is the largest and most influential construction industry
event bringing together local, regional, and international construction and infrastructure
community in Egypt.
Launched in 2018, the editions have been held under the patronage of H.E. Dr. Moustafa
Madbouly, Prime Minister of the Arab Republic of Egypt, and is the only construction show
endorsed by the Egyptian Ministry of Housing, Utilities, and Urban Communities.
With a focus on delivering value to attendees, Big 5 Construct Egypt provides an unrivaled
opportunity to discover the latest products and services, compare and evaluate them, and
make informed purchasing decisions. The event brings together leading suppliers,
manufacturers, and distributors to showcase their innovative solutions in building materials,
machinery, equipment, software, and more.
About dmg events
dmg events, Founded in 1989, is a leading organizer of face-to-face events and publisher of trade magazines and information services. Our aim is to create dynamic marketplaces to connect businesses with the right communities to accelerate their growth in today's rapidly evolving landscape.
With a presence in over 25 countries and organizing more than 80 events each year, dmg
events is a global leader in the industry. Attracting over 425,000 attendees and delegates
annually, we organize events in the construction, hospitality, interiors & design, energy,
coatings, entertainment, and transportation sectors.
To better serve our customers, dmg events has offices in 10 countries, including Saudi Arabia,
the UAE, Egypt, South Africa, the UK, Canada, and Singapore. By being on the ground, we can
better understand market needs and nurture relationships to create unforgettable experiences
for our attendees.