Sama Zayed Residential Compound in Sheikh Zayed City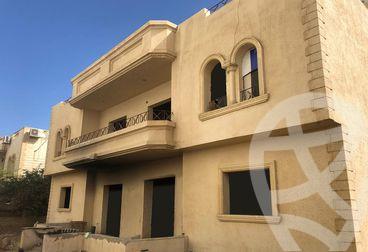 Recently, the idea of ​​living in compounds or residential complexes has begun to attract many families looking for calm, stability, and privacy away from the crowds of the city, so that Sheikh Zayed City is the ideal choice where all the residential complexes that meet all the needs of all classes meet, all in addition to calm and privacy.
Sheikh Zayed City is considered one of the second generation cities and its establishment aims to enjoy its residents with all means of luxury and comfort, by providing a balance in the environment to enjoy a balanced life away from crowding, and a quiet residence with a population of no more than 3 One million people, and among the residential compounds in Sheikh Zayed City: Sama Zayed Residential Compound. It is located in the vicinity of Gate No. 3 of Sheikh Zayed City on Dahshur Link Road.
Find your property in Sama Zayed Compound on Aqarmap
Prime Location of Sama Zayed Compound in Sheikh Zayed City
Sama Zayed Compound is located near Sheikh Zayed Gate No. 3, next to the properties of Al Jazira Compound and Arkan Mall, a few minutes away from Wasla Dahshour Road, and adjacent to many important projects and facilities, among the most important of these projects:
Al Rabwa Compound real estate

Rich Mont Compound

Jannat Zayed Compound

Z Park Compound

Future Compound Zayed
Also, Sama Zayed Compound is close to some of the main roads and axes in the 6th of October City, including Dahshur Link Road and Sheikh Zayed Alexandria Desert Road.
Types of Units in Sama Zayed Compound in Sheikh Zayed City
The Sama Zayed project is one of the residential complexes that have been designed in a contemporary and practical engineering way, taking into account the spaces and distances between buildings and each other, in addition to providing green spaces to add a lively touch of nature to the place.
The compound contains many residential units, villas, and twin houses of different sizes, designs, specifications, finishes, and prices, with great flexibility in the specifications of each unit, so that those interested in looking at real estate in Sama Zayed Compound have a great opportunity to get what they are looking for.
Features and Services of Sama Zayed Residential Complex
The residential complex of Sama Zayed Compound is characterized by a package of basic and necessary services that must be present in any residential complex, the most important of these services are:
Swimming pools and private gardens for the villa in the Sama Zayed compound and the twin house

Vast areas and green spaces separate the buildings give a sense of comfort and privacy

Security gates and a security team are available around the clock to secure the entire compound

Streets and wide roads give space and a general aesthetic view between the houses

Areas and gardens suitable for children's play, cycling, and free-roaming

The area of ​​the residential complex is surrounded by clubs, malls, and all other services

Places to park visitors' cars freely and in complete privacy
Educational Services near Sama Zayed Compound
The residential area is distinguished whenever it is near many schools, universities, and higher educational institutions, which provide distinguished educational services for future generations.
Sama Zayed Compound is located in the vicinity of many schools and important educational institutions such as:
American School, the English School

Orman College and Nile Kangaroo Language Schools

Beverly Hills Language School

Nile University of Science and Technology

Cairo University Sheikh Zayed Branch
Entertainment Venues and Shopping Malls near the Sama Zayed Project
Sama Zayed Residential Compound is located in a strategic location near Zayed Gate 3, which makes it easy for its residents to access all the malls and commercial establishments surrounding it in Sheikh Zayed, such as:
Arkan Zayed Mall

Americana Plaza Mall

 Mall of Arabia, and Mall of Egypt

 Sheikh Zayed Tourist Walk

 Sheikh Zayed Sports Club

 Al-Ahly Club and Al-Jazira Club

 The Hub Beverly Hills Mall
List your property in Sheikh Zayed for sale or rent on Aqarmap
Health Services and Medical Centers near Sama Zayed Residential Complex
In the vicinity of Sama Zayed Compound, there are many facilities and hospitals provide facilities and hospitals that provide distinguished medical services in Sheikh Zayed. 
The most famous examples of which include:
Global Hospital: a specialized hospital built on an area of ​​1,400 square meters, and consisting of five floors, with a total of 60 beds. The hospital was implemented according to international specifications.
Baheya Hospital: Baheya Hospital is considered one of the leading hospitals in the treatment of breast tumors, starting with early detection of breast cancer, psychological support, and awareness. The institution includes a distinguished group of doctors and professors from the Oncology Institute, Cairo University, Ain Shams University, Kasr Al-Ainy College of Medicine, and other colleges.
500 500  Cancer Hospital: which is located on an area of ​​35 acres in Sheikh Zayed City, and contains an integrated hospital building for the treatment of all types of tumors, an academic building, an integrated advanced center for cancer research, a training and conference center, and an oncology nursing preparation institute. The buildings are built on 790 m 2 at a total cost estimated at $1billion.
Rufaida Medical Center: Rufaida is a medical complex located in Sheikh Zayed City on an area of ​​15,000 square meters, with a total surface area of ​​43,000 square meters. The complex consists of two buildings: the clinics building and a building divided equally between Dar Al Oyoun Hospital and Rafaida Maternity Hospital.
Dar Al Fouad Hospital: It includes many specialties such as cardiology, oncology, orthopedics, and others. It is located along the 26th of July Corridor, next to Misr University for Science and Technology.
Al Nada Hospital: It is a specialized investment hospital for women and childbirth, located in Beverly Hills, Sheikh Zayed
Advantages of Living in Sheikh Zayed City
The new Sheikh Zayed City is the best modern residential city for those looking for a quiet life and a distinguished and luxurious standard of living because it has many special privileges such as:
The city enjoys a strategic location that makes it the first choice when considering housing within Giza Governorate, specifically within the real estate of 6th of October City. Zayed is located in particular, 28 km from downtown Cairo, Tahrir Square, and 20 km from Lebanon Square in the Mohandessin neighborhood. The city is connected to roads And the main axes of movement between governorates, such as the 26th of July Corridor and the Alexandria Desert Road in Cairo.
The city is integrated with services and facilities, and a set of services have been allocated such as mosques, churches, and schools, in addition to health care centers for each neighborhood within the city separately.
The city enjoys warm weather throughout the year because it was built at a height of 220 meters above sea level, to be characterized by a calm climate and nature throughout the year.
Sheikh Zayed City is characterized by a very distinctive internal division in that it is divided into 20 residential neighborhoods, and each neighborhood is divided into 4 neighborhoods.