Everything You Are Looking for in Santa Claus Resort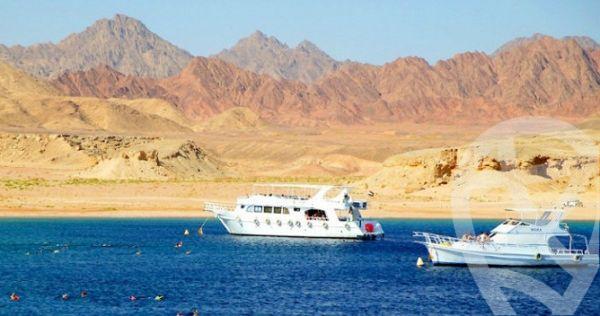 Ain Sokhna is considered one of the most beautiful Egyptian tourist areas and enjoys the presence of wonderful beaches with a wonderful view of the clear waters of the Red Sea and its picturesque depths. 
The coastal city includes many villages and tourist resorts in Ain Sokhna that are integrated and ready to receive visitors throughout the year, especially those looking for sunny weather And desert weather with fresh air, soft sand, fish, and coral reefs that are unparalleled anywhere else in the world. 
Not to mention the sulfur water springs, and enjoy being among the Bedouins and their traditions and camping with the stars in a charming atmosphere, all of the previous features and more are in Santa Claus.
Among the distinguished tourist villages located in the city of Ain Sokhna, comes the Santa Claus Resort, which is located in a unique location and very close to Cairo. It is located at the 180th kilo on the Suez-Cairo Road, minutes away from Zaafarana, and is characterized by the presence of chalets and villas for sale and rent in Al Ain Sokhna.
It offers a variety of areas and types of units to suit all needs, with full super lux finishes, and you can pay cash and immediate or installments over several years at the best prices available in the real estate market.
Find you property in Santa Claus Resort on Aqarmap
Details of the Santa Claus Project in Ain Sokhna
The developer of the Santa Claus project chose a very unique and distinctive design based on terraces so that all units could see the sea and all residents could enjoy the scenic views from all directions. 
The company also chose that its project should have green spaces that amount to 80% of the total area of ​​the resort, and the remaining 20% dedicated to buildings and services. So, the sea with its clear waters, spacious green gardens with rare trees, and distinctive roses, the best combination that brings calm, comfort, and a sense of stability to everyone in the resort.
Prime Location of Santa Claus Resort in Ain Sokhna
Santa Claus Resort is located in a special place in Ain Sokhna, specifically at kilo 180 on Suez Road, and the project is only 13 kilometers from Zafarana village, and it is surrounded by shopping places and services that visitors may need.
Santa Claus Resort is not far from Cairo, but you can reach it in less than an hour and a half by car, and enjoy the mild climate and sunshine most days of the year, as well as the pure desert atmosphere free from pollution and far from noise.
Ain Sokhna overlooks many important highways that link it to many neighboring cities and shortens access to and from the city, such as:
The Cairo – Ain Sokhna road, which is 110-kilometer long

Katameya – Ain Sokhna Road, which is 95-kilometer long

Al-Kuraimat – Al-Zafarana Road, which is 120-kilometer long

Suez – Ain Sokhna road, 40-kilometer long
Features of Santa Claus Resort in Ain Sokhna
Santa Claus Resort has many advantages that make it a destination for Egyptian and foreign visitors and owners, including:
The good location on the shore of the Gulf of Suez and the calm and deep waters of the Red Sea at the same time, which is characterized as one of the best diving areas in the whole world with its coral reefs and rare marine creatures

Easy access to the resort from

Cairo

, you only need less than an hour and a half to reach it, and it is half an hour away from the city of Suez

The variety of spaces and units available in the resort, and the possibility of obtaining an excellent chalet at the best price and with various payment facilities

The parks and green spaces provide basic and recreational services and facilities in the compound, which provides all residents with comfort and tranquility
Types of Units Available in the Santa Claus Project in Ain Sokhna
Santa Claus Resort in Ain Sokhna has real estate units of various sizes to suit all needs, including apartments, villas, and chalets in Ain Sokhna, all facing the sea and overlooking the green spaces available in the project, which means that there is no problem in choosing your unit, whether it is facing the sea directly and on the row first or not.
Areas of Units in the Santa Claus Resort in Ain Sokhna
Santa Claus Resort has various real estate units of different sizes that you can choose from according to your needs. All buildings come in two floors, and the available areas are:
Chalet with an area of ​​75 m² consisting of two floors, each floor has two bedrooms, a small hall, a kitchen, and a bathroom

Chalet of 80 m² on two floors, each floor has two bedrooms, a small hall, a kitchen, and two bathrooms

Chalet with a garden of 160 m² on two floors, each floor has 3 bedrooms, a small hall, a kitchen, and 3 bathrooms
All units can be obtained with full super lux finishing, and there are also fully furnished units for rent, and you can get the chalet in installments over several years or by paying its value in cash and immediately.
Available Services in Santa Claus in Ain Sokhna
If you choose to buy a chalet in Santa Claus Resort in Ain Sokhna, you will enjoy many advantages available in the project overlooking the Red Sea shore, including:
Trained security forces and guards are available around the clock

Surveillance cameras and electronic gates for security and privacy

An open theater for parties and gatherings

Swimming pools are suitable for all ages and come in different sizes

Indoor swimming pool for ladies

Beach play areas

Landscape, wide green spaces, and artificial lakes

Gym equipped with the latest equipment and tools

Places for children's games

Hypermarket to buy daily necessities

Water games and aqua park
List your chalet in Ain Sokhna for sale or rent on Aqarmap
Why Buy A Chalet in Ain Sokhna?
Because the city of Ain Sokhna is one of the best tourist places in Egypt, and it has a healthy atmosphere that provides you with calm and relaxation, and it enjoys many services, including:
There are several hospitals close to Ain Sokhna, such as Suez General Hospital, Ain Al Hayat Hospital, and Suez Military Hospital, and in the city itself, there are major distinguished pharmacies.
Ain Sokhna also has entertainment venues and shopping malls such as the one in Porto Sokhna, which includes restaurants, cafes, cinemas, a commercial mall, and water games, as well as famous restaurants such as Toscana Italian Restaurant, El Kababgy El Menoufy Restaurant, Johnny Carino's Restaurant, and Chili's Restaurant.
Integrated facilities in the city, where there are strong infrastructure, water, electricity, internet, communications, and sewage facilities. The city overlooks important highways such as Cairo-Suez Road, Zafarana Road, and Hurghada Road. The city has a Sky Mall cable car in Porto Sokhna.
More Information on Ain Sokhna City
Ain Sokhna is considered among the most prominent Egyptian coastal cities. It is located on the coast of the Gulf of Suez in the Red Sea. It is administratively affiliated to the Suez Governorate and is about 40 kilometers away from it.
 Ain Sokhna is one of the closest resorts of the Red Sea to Cairo, with a distance of only 140 km, and therefore enjoys wonderful weather most days of the year, and it has warm and bright sunshine all the time, its sand is soft, its beaches are clean, and its air is free of pollutants.
The city was named after its famous sulfur water springs, which people visit for medical tourism and recovery from skin diseases and orthopedic diseases. Ain Sokhna has become one of the most important tourist spots for Egyptians and foreigners, and there are many types of units between villas, chalets, and apartments in Ain Sokhna with the best prices.
Know more about different luxurious resorts in Ain Sokhna on Aqarmap!