Pros and Cons of Living in A Compound
Buying a house in a compound is the latest trend in the real estate market! Most people nowadays are moving to live inside the wide range of compounds built all over Egypt. Although there are many historic neighborhoods that people adore for their history and unique architectural designs. Also, people are now racing to buy units inside those compounds. Here, it is worthy to be aware of the pros and cons before you decide.
Pros of Modern Compounds
Undoubtedly, living in a compound gives you a great number of advantages. Safety, privacy, freedom and services are among the top benefits you will experience when you decide to live in a compound.
Safety
Living in a compound gives you a feeling of being safe all the time. Now, all compounds have security guards pointed at various locations in addition to having main gates to prevent any unidentified people from disturbing the residents.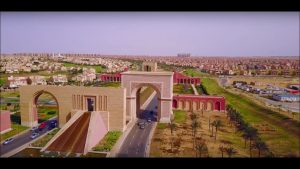 Freedom
A lot of people find it hard to enjoy the freedom of having a different lifestyle. Compounds let you enjoy whatever sport you like and wear whatever you feel comfortable in, it is usually a judgment-free area.
Services
One of the best benefits you get when you live in a compound is the services all over the area. Most likely, you pay a maintenance deposit when signing your contract that lets you live free of the recurring expenses of maintaining the green spaces, street lights, and security services inside the compound.
Cons of Modern Compounds
Once there are pros, for sure you will find cons! This is life. We will open up your eyes on some of the disadvantages that you should take into consideration in your thought process, such as lack of some services, malls and high prices.
Lack of Services
When building a new compound, the real estate developer puts up a plan to have a service center within the reach of the residents, such as petrol stations, supermarkets, cable TV and sometimes building a wall around the whole area.  Unfortunately, it takes a long time to finish all these plans, leaving you without options but to leave the compound and go outside for shopping which consumes a lot of your day. In addition to this, unconstructed walls can endanger your house at night, especially that new compounds are being built nowadays in new and somehow remote cities.
Malls
Malls with all your favourite brands are an advantage and save you time and effort, however, there is a negative side to it. As these famous malls make your compound a destination for outings to a huge number of people which makes it overcrowded most of the time. The green spaces may be damaged also and in this case, your maintenance deposit will be wasted! Annoying, is it?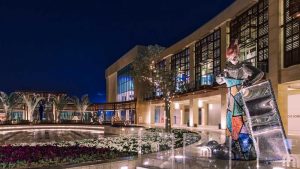 High Prices
Of course, the price of any unit in a compound is much higher than any other units outside. You may be troubled if the compound is surrounded by some buildings that block your landscape and prevent you from enjoying it. Even it could be worse if these buildings don't live up to the compound's standards, in such a case the value of the whole area is reduced.
These are some of the most important pros and cons of buying a unit in a compound so that you ponder your decision in a balanced way. You can think first of your priorities and which advantages you need and which disadvantages you can tolerate. You can also visit the location of the compound and take a look at the surrounding area to see if it satisfies the life you aspire to live or not.
Last but not least, as you may have noticed, Egypt's real estate market has recently witnessed a spike that resulted in a wide variety of resorts and compounds built all over the country's cities. This movement in construction aims at satisfying the different needs of the population which creates unprecedented diversity in choices and prices. Aqarmap is keen to keep you in touch with all market's updates through Aqarmap Index.