Real estate financing for Egyptians abroad
The Egyptian government has announced many initiatives for housing mortgages to allow more youths to buy houses with the least interest rates and long payment plans. The presidential initiative for housing mortgages announced that the interest rate is 3% and the duration of payment plans is up to 30 years for limited-income individuals. As for average-income individuals, the interest rate is 8%. 
This initiative is also applicable for Egyptian expatriates who are working abroad and also fulfill the requirements needed to reserve a unit.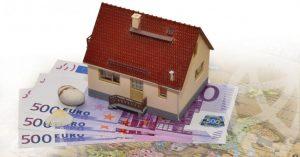 Requirements for Egyptian Expatriates to Apply for Housing Mortgage

 
Aside from the units of the Ministry of Housing and Development, Egyptian expatriates can apply to buy other units in Egypt so long as they fulfill the following requirements:
The applicant/beneficiary is Egyptian

Their age has to range between 21-60 years old

The unit has to be registered in the Real Estate Registry or at least registrable without any violations

The unit must be fully finished and ready for residence and the applicant is planning on residing as the unit is not allowed for it to be seasonal and/or tourist

The residential block has to be legally registered to a real estate developer, a bank, or an individual

After the application, one of the officials is responsible for evaluating the given unit to see if it is newly established and whether it reflects its value

The applicant then must pay a 10%-down payment to prove commitment 

It has to be the applicant's first time to obtain any form of housing mortgage and none of their family members have obtained it before

In case of applying for the "3%" track in housing mortgage, the applicant has to pay the full amount in 30-year time or when they reach retirement and the beneficiary should not exceed 75 years old before completing the payment plan

The beneficiary is given a life insurance
Required Document from Egyptian Expatriates

to Apply for Housing Mortgage
A copy of their National ID (a bachelor/bachelorette)

A copy of the National ID of the husband and wife and their marriage certificate

A familial or individual registration from the Civil Registry

A recent utility receipt from the place of residences such as gas, electricity, or water connection. In addition to the rental or ownership contract of their current place of residence since ex-pats need to prove, with documents, their permanent place of residence in Egypt

The original certificate of income and a copy of the work contract which both must be verified from the Egyptian embassy in the country of work and from the Egyptian Ministry of Foreign Affairs

A bank statement, stamped by the bank, that states the bank account that has been receiving the applicant's salary for the past six months prior to the date of application
Start searching for wide varieties of properties on Aqarmap!