Learn About Al Khamayel Compound in Sheikh Zayed City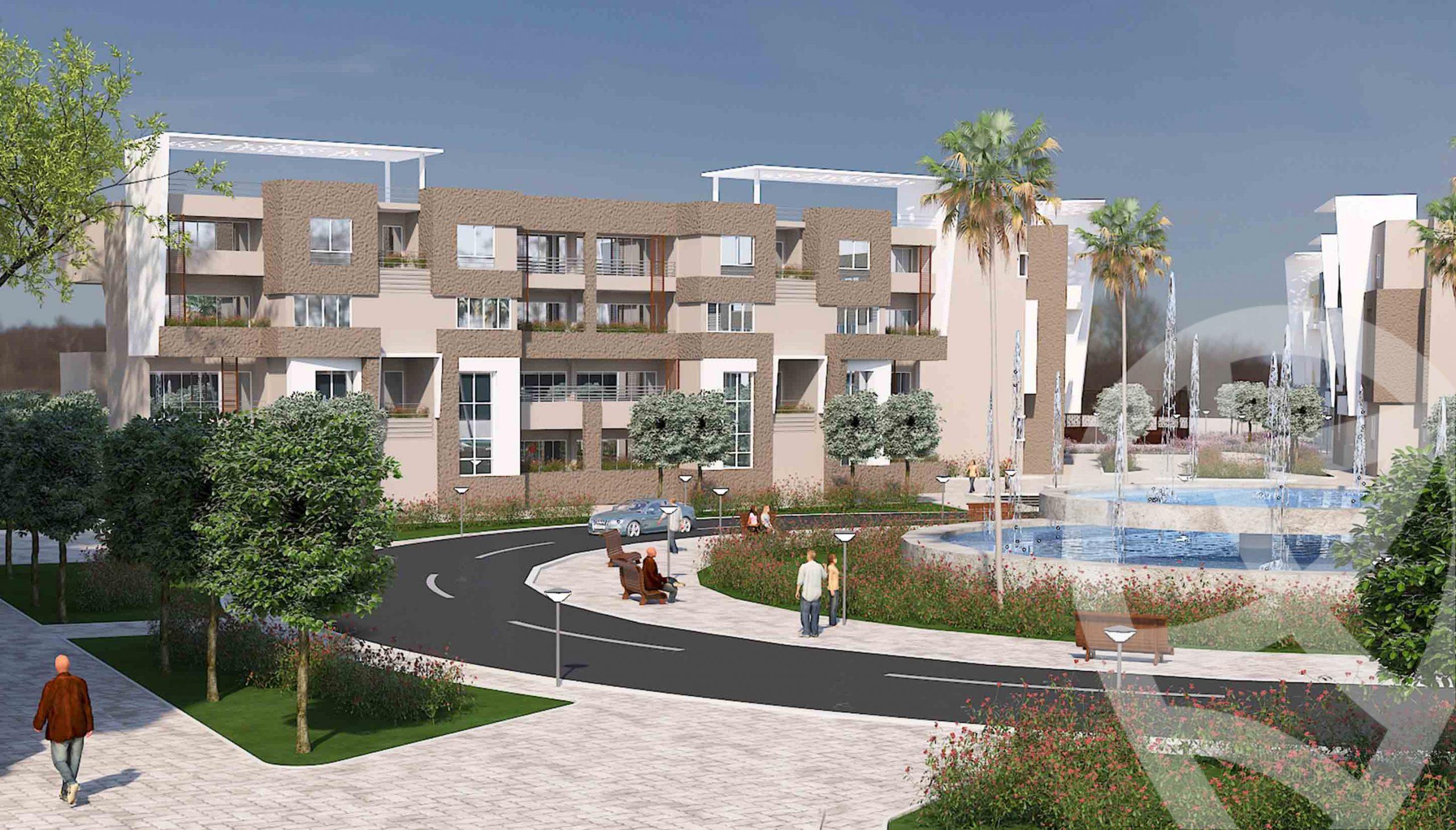 Al Khamayel Compound is one of the good residential projects of the Armed Forces in Sheikh Zayed City. It is an integrated residential compound characterized by its excellent geographical location, in addition to the wonderful urban planning according to the latest modern engineering construction methods and methods, as it was designed in a luxurious European style, in addition to the widening of the streets in a way that gives more privacy for individuals within their residential units.
Green areas are also widely spread in the compound, allowing to enjoy the picturesque nature, clean environment, clean air, and the spread of all the services needed by the residents, in addition to public facilities, and calmness in light of the distance from external noise and crowding, and the compound enjoys all means of comfort and luxury. 
The residential units in Al Khamayel Compound and spaces are diversified in a way that allows the customer to choose the unit that suits him.
Find your property in Al Khamayel Compound on Aqarmap
Prime Location of Al Khamayel Compound in Sheikh Zayed City
Al Khamayel Compound is strategically located at the entrance to Sheikh Zayed City, near the Police Mosque in front of the Saudi Hypermarket, 5 minutes from Hyper One and Mall of Egypt, 10 minutes from Mall of Arabia and Juhayna Square, and 15 minutes from the heart of October and Hosary Square.
Information About Sheikh Zayed City
Sheikh Zayed City is considered one of the most attractive new cities for residents, for housing or investment, and it also owns many residential compounds in the Sixth of October and huge commercial and administrative malls, which increases the demand of customers significantly, in addition to the moderate population density in it, and it has many educational, commercial, medical and recreational services.
Sheikh Zayed City is located in an excellent strategic location, as it follows the Giza Governorate, near the properties of the 6th of October City, about 28 kilometers from Cairo, and can be reached from the 26th of July Corridor and the Ring Road, and it is close to the Cairo-Alexandria Desert Road and extends over an area of ​​10,390 acres, and 40% of its area was allocated to wide green spaces, giving it a beautifully natural appearance, while the city was divided into 20 neighborhoods, and each neighborhood is divided into four neighborhoods, all of which provide the various services that the residents need.
Services and Features of Al Khamayel Compound in Sheikh Zayed City
Ample green spaces and areas for jogging and cycling

Various swimming pools for adults and children, football, tennis and basket fields

Sports clubs, an integrated spa, and a gym equipped with the latest sports equipment

Quiet and away from outside hustle and bustle

Private garages for cars

24-hour security and guarding.

Kids Area Nursery

Modern facades, luxurious entrances, and high-quality electric elevators
Types of Residential Units in Al Khamayel Compound In Sheikh Zayed City
The residential units in Sheikh Zayed within the Al Khamayel compound vary to cover all the needs of the residents, as it gives them more than one opportunity to get a luxury housing unit, to suit all tastes, which is
One-Bedroom Studios: Standard apartments of varying sizes, ranging from two to four bedrooms
Duplex with private garden 

Penthouses with large spaces
Luxury villas for independence lovers
The residential units within Al Khamayel Compound vary in shapes and areas and are available to satisfy all customers' preferences. The areas of units start from 45 meters to 300 meters, allowing the customer to choose the unit space that suits him.
The residential buildings in Sheikh Zayed in Al Khamayel Compound are designed in a modern European style, and are painted in light colors, and have luxurious marble entrances, and high-quality electric elevators and the streets in the compound are wide in a way that allows more privacy for individuals, separated by differences from the green spaces scattered throughout the compound.
 It also gives it distinctive views of the charming nature of the place, and more psychological comfort and enjoyment for the residents.
Prices of Units in the Al Khamayel Project in Sheikh Zayed
The prices of the residential units in Sheikh Zayed in Al Khamayel Compound start from EGP 300,000 and increase by increasing the space of the residential unit according to the requirements of each client.
List your property for sale or rent on Aqarmap!
Advantages of Living in A Compound
Diversity of Units
The residential units vary between studios, apartments, villas in Sheikh Zayed, penthouses, and duplexes, allowing individuals to choose the residential unit and the space that suits their desires.
Privacy
The main objective of the compounds is to create closed, integrated, and high privacy residential compounds for their owners, which isolates them from the outside world and lives in a clean, noise-free environment.
Safety and Security
Customers are always looking for a high-end and safe residential area, and this is what the integrated compound provides 24-hour security and guarding, which makes its residents feel safe inside.
Availability of Services
The designers of the compounds seek to provide it with all the services that customers need from medical services through medical centers in Sheikh Zayed and pharmacies, and social services such as public parks and clubs, and commercial services by providing all the shops that contain all the goods for the residents.
High-End Designs
The compound is based on a unified architectural design with the provision of vast green spaces, which makes the compound elegant, organized, and civilized.
Providing Comfort
Entertainment services differ from one compound to another, but all of them are looking to provide the greatest comfort and luxury for the residents, from jogging paths to cycling, swimming pools suitable for all ages, different sports fields, kids areas for children, barbecue areas, and even if not all of them are available. Inside the compound, at least most of them are available for the residents' convenience.
Know more about different compounds in Sheikh Zayed on Aqarmap!