All You Need to Know About Casa Compound in Sheikh Zayed City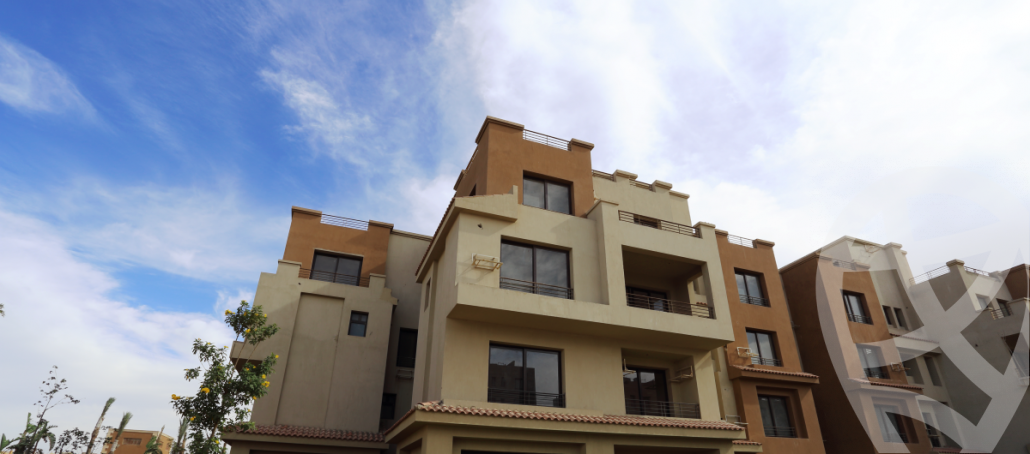 CASA Compound in Sheikh Zayed City is one of the finest residential compounds in Sheikh Zayed City, in terms of the splendor of design and planning, attention to all details, and the availability of all services, in addition to its proximity to the most prominent landmarks of the city.
The compound is located in a privileged geographical location near the 26th of July axis, about 5 minutes, making it easy to get to and from. 
It also has a variety of units in CASA Compound between apartments, villas, townhouses, and twin houses, which come in various sizes, and you can get them with super lux or semi-finishing, with the possibility of paying their value in cash and immediate or in installments over several years.
Palm Hills Real Estate Development Company was keen to take care of all the details related to the project, from planning a strong infrastructure to taking care of the availability of all facilities such as water, electricity, gas, internet, sewage, and cleaning, and taking care of green spaces and landscapes.
Search for properties for sale in Casa Compound on Aqarmap!
Details of Casa Compound in Sheikh Zayed City
The project extends over an area of ​​294,000 square meters, most of which are dedicated to green spaces, water bodies, trees, and landscapes, and the units overlook all those stunning views to give residents a sense of comfort and relaxation all the time. Casa Compound includes 1200 high-quality and carefully designed housing units, available in different spaces. 
The developer has taken care that the space prevails in the green areas and landscaping so that everyone inside the compound can enjoy the unique pure atmosphere free of pollution.
Location of Casa Residential Complex in Sheikh Zayed City
Casa Compound is located west of Cairo, specifically in Sheikh Zayed City, and is only 5 minutes away from the 26th of July axis, which connects to Lebanon Square and the properties of the Mohandessin area. It is also close to the Cairo-Alexandria Desert Road and the Dahshur link, and it is only a few minutes away from Carrefour, which is located on the desert road and Hyper One. , as well as the Nile University of Science and Technology, Mall of Egypt, and Mall of Arabia.
Types of Units Available in the Casa project in Sheikh Zayed City
Casa Compound has a variety of housing units that suit everyone's needs, from apartments of all kinds, whose areas start from 80 square meters to 300 square meters, and all of these units are received by customers with super lux finishing or semi-finished, and the company that owns the project allows immediate payment in cash or installments.
The value of the unit over many years after an advance payment of the total amount. The units available are of these types:
Studio apartment

s: a small-sized real estate unit that fits the life of an individual or a couple at the beginning of their lives

Standard apartments: the most requested type in the world, and it consists of many rooms, a kitchen, and a bathroom, and it comes in different sizes

Duplex apartment

s: a high-end property consisting of two floors connected by an internal staircase, and you can control the distribution of rooms inside

Apartment with Garden: It is located on the ground floors of the buildings and comes with a separate garden and a private entrance

Twin House: a villa divided into two parts, each part has a private entrance and a private garden, shared by two separate residents

Townhouse:

a villa

with a shared garden and it has external walls with the neighboring buildings and has an architectural design similar to the rest of the properties in the area
Find apartments for sale in Casa Compound on Aqarmap
Available Services in Casa Compound in Sheikh Zayed City
Palm Hills Real Estate, the executing company of the Casa project, was able to achieve the highest levels of quality and provide all services within the walls of the compound so that the residents do not need to leave the compound a lot and everything is in their hands. 
Among those services available in Casa Compound:
Swimming pools for all ages

High-end international school

Playgrounds for many sports

jogging, walking, and cycling tracks

Artificial fountains and outstanding landscapes

Spaces for entertainment and games for young people and children

Areas for holding parties and evenings, and areas for BBQ

Distinguished social club

A clubhouse

The most famous restaurants and cafes

Large garages for cars

Security and guarding around the clock and high-quality surveillance cameras

Fire alarms, maintenance services, and after-sales services
Palm Hills Company Executing Casa Project in Sheikh Zayed City
Palm Hills Company is one of the most important real estate developers in Egypt and has extensive experience in the real estate market since 1997. It is a distinguished company that aims to create integrated communities with all services within it. 
It also has various projects between residential, tourism, and commercial projects, and aims to become the leading company in the field. In Egypt, and expanding to the Arab region
It is also a company listed on the Cairo and London Stock Exchange, and on its resume, there are about 29 distinguished projects, including:
Real estate in Village Avenue Compound in the Fifth Settlement

Hacienda White and

Hacienda Bay in the North Coast

Chalets in Palm Hills Resort, Ain Sokhna in the Red Sea

Crown Compound in the 6th of October City

Palm Parks Compound, 6 October

Village Gate Compound New Cairo
More Information on Sheikh Zayed City
Sheikh Zayed City was established in the mid-nineties and is considered one of the most important new cities in Greater Cairo in general, with an area of ​​about 9,500 acres. It was named after Sheikh Zayed Al Nahyan, founder of the United Arab Emirates. Sheikh Zayed City is located near several vital areas, including the properties of the Sixth of October City, Al-Ahram Plateau, and important roads such as the Cairo-Alexandria Desert Road, the 26th of July Corridor, and the Dahshur Connection.
Available Services in Sheikh Zayed City
Sheikh Zayed City has many integrated services that facilitate life for all residents and visitors at the same time, including:
Schools and educational centers: Sheikh Zayed includes many public, experimental, private, language, and international schools such as the American and British School, Nile Kangaroo Languages ​​and Med Ars Orman College and Beverly Hills, and universities such as Cairo University, Sheikh Zayed Branch, and Nile University for Science and Technology

Hospitals and health centers: There are high-quality medical services in Sheikh Zayed City, such as Dar Al Fouad Hospital, Rafaida Hospital, Global Care Hospital, Baheya Hospital, and 500 500 Hospitals, as well as labs, radiology centers, and important clinics.

Shopping and commercial centers: There are many commercial malls in Sheikh Zayed City, including Hyper One, Americana Plaza, Mall of Arabia, and Mall of Egypt, in addition to recreational services such as the famous sports clubs such as Al Ahly Club, Al Jazira Club, and Sheikh Zayed Sports Club