Badya Project in the New 6th of October City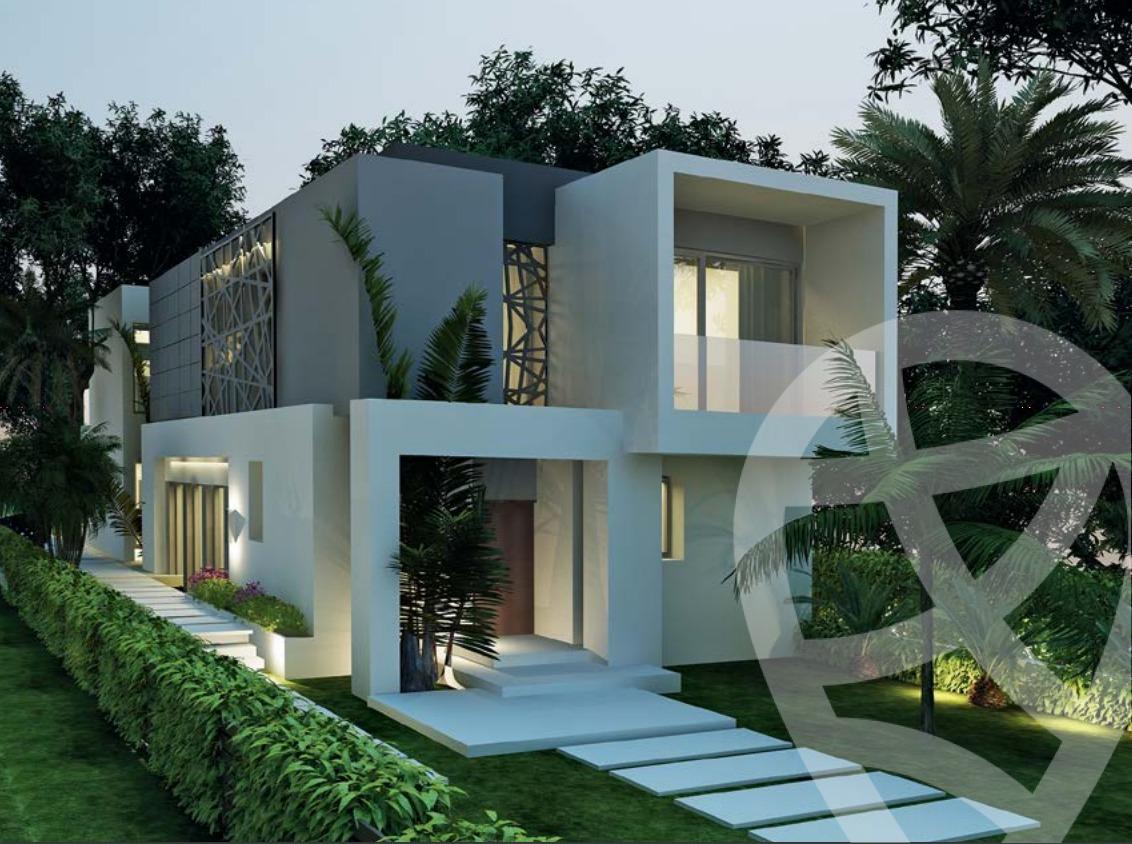 The New 6th of October City is one of the cities of the future and is considered one of the expansions of 6th of October City and Sheikh Zayed City.
It is characterized by its easy accessibility and its proximity to Cairo, Giza, and the pyramids area. It includes a distinguished group of high-end compounds, including the Badya Palm Hills project.
Badya Palm Hills is one of the largest and most prestigious integrated residential cities in the city of 6 October and is called the City of Creativity. It occupies an area of ​​3000 acres in New October and includes multiple features that encourage you to choose your home inside it, and it is implemented by Palm Hills Developments.
Search for your property in Badya Compound
Details of Badya Project in the 6th of October City
Badya project from Palm Hills Real Estate is an integrated residential project that includes all basic services and entertainment services, located within the  New 6th of October City, and covers an area of ​​3,000 acres and is scheduled to be implemented in 6 phases.
Badya project is a global city designed with luxurious and modern designs, and it is called the Badya City of Creativity. Badya City includes different types of housing units and different spaces, all of which agree in being smart homes and provide technological solutions, and are characterized by luxurious modern lifestyles, in addition to the ease of access to services and their availability in one place, last but not least the great landscapes outside your home and the architectural designs and interior decorations.
Location of Badya Compound in the 6th of October City
Badya project is located in a prime location in the 6th of October City, specifically in New October. Badya City occupies about 3000 acres near Degla Palms Compound, close to the main roads in the 6th of October City, and can be reached via Al-Wahat Road and South Dahshur Link Road.
Badya Compound is a few minutes away from the pyramids area, and the Sphinx Airport, and it is close to all service areas in 6th of October City, in addition to being an integrated city where you will find all your needs.
Background Information on the Real Estate Developer of Badya Project: Palm Hills Developments
Badya Compound is implemented by Palm Hills Development, a company that has been working in the real estate market since 2005 in Egypt, Saudi Arabia, and others.
Palm Hills Company has implemented various luxurious projects that made its name brilliant in the field of real estate in Egypt and abroad, the most important of which are:
In the 6th of October City and Sheikh Zayed: Badya Palm Hills Compound, Village Gardens Compound,

Palm Hills October Compound real estate

, Palm Parks, Casa Sheikh Zayed Compound, Palm Veli Compound, The Village Palm Hills Compound, and Hill Town Project

In Cairo:

Palm Hills Katameya

, Palm Hills New Cairo, Village Gardens Katameya Compound, Village Gate Compound, and Golf Central Mall New Cairo

Coastal projects: Hacienda Bay North Coast Village, Hacienda White North Coast Compound,

Palm Hills Alexandria Compound

, Tawasiya Palm Hills Sahl Hasheesh, and other tourism projects
Features and Services Available in Badya Complex
Life in Badya compound offers you all the services you dream of, which facilitates many aspects of your living near your home, and the most important features are:
Security services: Badya Compound provides services that are considered the first of their kind in Egypt; The security of the compound recognizes the residents using facial and fingerprint recognition technology, and security services are available around the clock, with surveillance cameras on homes and electronic gates

Safe Streets: Palm Hills provides safe streets that allow children to roam with supervision and designated areas for them, and ensures privacy between you and your neighbors

Paved roads for the elderly and people with special needs, taking into account all their requests in the implementation of the project

Smart systems: Badya project offers a smart system for the residents of the compound, which is a card that allows you to use all services and tracks your purchases and preferences to make life easier for you

Health care and periodic follow-up of the health of the population, with the provision of

medical clinics in 6th of October

and hospitals within the city

Sports Club: The compound is planned to include a large sports club, football, tennis and squash fields, and various sports activities

A social club that includes a sauna, spa, jacuzzi, beauty centers, and a gym equipped with the latest sports equipment

A commercial mall in 6th of October

and hypermarket, and a huge complex that includes a group of restaurants and cafes

Green spaces, a large central garden, parks throughout the compound, walking and cycling paths, and places for parties, yoga, and relaxation

The compound is expected to include a number of international schools, nurseries, and international universities

Badya City is the first of its kind in Egypt that follows the United Nations standards for resource conservation

Badya promises its residents to reduce electricity and water use by 30% and reduce their consumption and expenses by 20%, in addition to using renewable energy means

Badya uses temperature and humidity sensors and is associated with the operation of central air conditioning, as well as light poles that light up and darken according to smart energy-saving systems
Types of Residential Units in Badya Compound in the 6th of October City
The new designs of Badya Palm Hills are modern and designed according to international engineering standards. The residential units in Badya Palm Hills vary between apartments and villas as follows:
1. Garden Apartments
The areas start from 85 square meters up to 250 square meters, and they all overlook the gardens.
2. Types of Villas
The villas in Badya City are available in more than one form, including the townhouse, and it starts from 185 square meters up to 230 square meters, while the twin houses have an area of ​​not less than 230 square meters and up to 370 square meters with the land.
Standalone villas start from 195 m² up to 500 m² for buildings, and plots reach up to 800 square meters.
Check out villas for sale in Badya Compound here
Prices of Units in Badya Complex in the 6th of October City
The price per meter in Badya Palm Hills ranges from EGP 13,750 up to EGP 14,457, and residential units prices start from EGP 850,000.
Palm Hills Real Estate provides payment facilities by paying a 10% down payment and the rest in installments over 8 years, and the residential units are scheduled to be delivered in the first phase during 2022.
More Information about the New 6th of October City
The New 6th of October City is located in the west of Cairo and. It is in a privileged location and is easily accessible via the main roads, including the Dabaa axis, the Wahat Road and the Middle Ring Road, the Regional Ring Road, and the Fayoum Road.
The area of ​​the city is more than 78 thousand acres and includes residential areas, service, and industrial areas, tourism, entertainment, and education, and it is targeted to include 8,000,000 people. 
Among the most important projects in the first phase are Badya City, the Housing Egypt project, and the Social Housing project.
Advantages of Residing in the 6th of October City
Living in the 6th of October City has many advantages, the most important of which are calmness, fresh air in the midst of green spaces, being away from the crowds in downtown Cairo, and enjoying a clean, healthy life away from pollution.
Life in the 6th of October City is characterized by the availability of all basic facilities, government services, houses of worship minutes from your home. 
In addition to distinguished schools, hospitals, clinics in all specialties, pharmacies, universities, nurseries, shopping centers, entertainment areas, various restaurants, cafes, parks, cinemas, and everything you are looking for a place to hang out and have fun.
Look for different properties with various areas in the 6th of October City now!