Capstone Cliff Residence Compound in Sheikh Zayed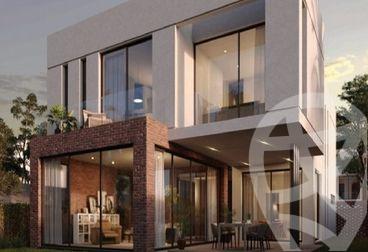 Do you want to enjoy every single moment of your life? This target actually is mainly dependent on your place of residence, which allows you to easily achieve it. The place of residence should be distinguished with a good location and various high-end services, and you can simply find all of this in Capstone Cliff Residence, which is one of the most prestigious compounds of Sheikh Zayed.
Find your property in Capstone Cliff Residence on Aqarmap
Details About Capstone Cliff Residence
The Compound is one of the best projects developed by Paragon Developments Company. The Compound is established in a privileged location in Sheikh Zayed City and provides all means of comfort, safety, and luxury for its residents.
The area of ​​Capstone Cliff Residence is about 20 acres and is divided into 20% for buildings and construction and 80% for gardens, green spaces, swimming pools, landscaping, etc. So, the entire Compound enjoys a pure atmosphere and a very beautiful natural environment.
The Compound is characterized by organized interior designs, where the heights of buildings are not less than 4 meters and not more than 37 meters. Besides, the internal streets of the Compound enjoy a width of at least 13 meters and buildings feature wonderful classic colors with a special beauty and charm.
The Developer of Capstone Cliff Residence
Paragon Developments is one of the companies that have recently joined the real estate market. The Company was established in 2018 and is one of the subsidiaries of RC Edge Company established in 1988. During that period, RC Edge was able to leave a clear imprint in the real estate market in Egypt. The Company is contracted with the two largest entities in Egypt, i.e. the New Urban Communities Authority (NUCA) and the Armed Forces Engineering Authority.
The investments of RC Edge exceed 2.8 billion pounds. This indeed indicates the success of the Company in providing a new concept of real estate investment in Egypt. The Company has developed many distinctive projects with various genius designs, features, and superior services.
Previous Works of the Developer
RC Edge has a great experience that exceeds 30 years of excellence and exclusivity. The Company has about 17 residential projects, including the properties of the 12th Neighborhood in Sheikh Zayed, the 12th Neighborhood in the 6th of October City, and the 6th of October Club. It has also developed many shopping centers, such as the Al-Wajih Malls series and 6 giant commercial malls, in addition to many cement and thermal brick factories.
Location of Capstone Cliff Residence
The compound is characterized by a great location at the second entrance to Sheikh Zayed City. It is close to Saudi Market and Al-Ahly Club and can be easily accessed. There are many important landmarks near the Compound, such as The British School, Cairo University, Nile University, Hyper One, Canadian International College (CIC), Sheikh Zayed Hospital, Americana Plaza Mall, and Zayed Center Park.
Types of Housing Units in Capstone Cliff Residence Sheikh Zayed
Paragon Developments has fulfilled all needs of the customers, as the Company has designed many housing units in various shapes. So, the Compound includes apartments, duplexes, penthouses, twin houses, and stand-alone villas.
Areas of the Housing Units in Capstone Cliff Residence
You can receive the housing units in the Compound with full finishing service, high quality, and unparalleled luxury. Units are designed using the latest technology to provide an easy and simple life for the residents of the Compound. Areas of fully finished studio apartments start from 55 square meters, while areas of semi-finished apartments range from 85 to 240 square meters.
There are also different types of housing units within the Compound, such as duplexes and penthouses with areas starting from 180 square meters. Besides, there are twin houses and stand-alone villas with areas starting from 240 square meters so that lovers of this type of unit can enjoy more privacy and luxury.
Advantages in Capstone Cliff Compound
The Compound includes many wonderful advantages as follows:
A wonderful atmosphere, clean environment, pure and fresh air because the Compound is located at an altitude of 220 meters above sea level.

The Compound provides great privacy, as it includes a small number of housing units.

A distinctive vital location, which made it close to many important places and distinguished services, whether educational, health, commercial, or entertainment services.

Various areas for the housing units, provide new opportunities for those who find it difficult to find high-end places in the distinguished residential compounds of Sheikh Zayed City. 
Find your apartment in Capstone Cliff Residence on Aqarmap
Integrated Services for a Perfect Life in Capstone Cliff Residence
Charming Landscapes
The Compound is famous for its charming landscapes and unparalleled healthy environment. There are many wonderful waterfalls at the top of the hill in the Compound. 
These waterfalls flow down the artificial lakes scattered in the Compound to create a wonderful aesthetic appearance. There are also many gardens, parks, trees, and plants to provide a clean environment and an eco-friendly society.
Comprehensive Commercial Areas
There is a huge commercial area centered in the Compound. This area contains many shops, restaurants, and cafes, where you can enjoy shopping and buy all household necessities and personal needs.
The Highest Standards of Safety and Security
There are 24-hour security services: surveillance cameras, alarms, fire control devices, security personnel, and electronic entrance gates.
Sports Courts
There are also places dedicated to running, walking, and exercising. There is also a large Clubhouse with a sauna, jacuzzi, and spa.
Private Garages
You can leave your car in a safe place, as there is a large garage with an area of ​​60,000 square meters to accommodate the cars of the residents and visitors.
Entertainment Venues for Elders and Kids
The Compound includes entertainment venues for elders, where they can sit, gather with friends, hold barbecues, etc. There are also kids' areas with different games and activities.
Payment Facilities up to 7 years at Capstone Cliff Residence
You can now reserve your unit in Capstone Cliff Residence Sheikh Zayed Compound and enjoy all these features, services, and various areas. 
You simply need to pay 15% of the total unit price as a down payment and the rest is paid in installments over 7 years. Units are to be received within 3 years from the date of contracting.
Know more about dfferent compounds in Sheikh Zayed on Aqarmap!