Island Beach Ras Sidr delivers distinctive view over Red Sea
Enjoy your stay at the most beautiful village of Red Sea governorate.
About the real estate developer
Sovana Company for Tourism Development, the real estate developer of the village, is interested in tourism and real estate investment. Most of the company's projects are concentrated in coastal areas.
Most important projects of Sovana company for Tourism Development:
Island Beach Resort
Diamond Bay Village
Details about Island Beach village
Island Beach Village is a tourist village in Ras Sidr city implemented by Sovana Company for Tourism Development. It consists of a group of residential units overlooking green areas and swimming pools. In addition, it directly overlooks the seacoast. Most importantly, the seacoast, which is in front of the compound, offers clear water and flat sand. Umbrellas and summer seats are spread on the sand in order to enable you to enjoy the sea view on the beach.
Services of Island Beach Ras Sidr
Island Beach is a full-service tourist village. Those services include:
Swimming pools for adults and for children in front of the residential units
Green areas located in front of the residential units
Aqua park
24-hour Security
Children's entertainment area
Golf Car
A full-service hotel for visitors
Mosque
A barbecue area to enjoy a memorable nights with family and friends
Distinctive group of restaurants
Private entrances, and special parking for each chalet
A distinctive group of cafes
Kitesurfing center
Advantages of Island Beach Resort
Island Beach Resort is a full-service resort, offering distinctive services to have fun with your whole family, and not just caring for children.
It contains the longest marina in the Middle East and the Arab world, as it extends to about 2,500 square meters, and reaches an island located in deep sea. This island can be accessed by the compound's recreational means, such as golf car, and zodiac.
Adding to that, one of the most important features of Island Beach Resort is the contractual mechanism and the immediate receipt of residential units in order to enjoy the beautiful atmosphere of the sea without having to wait.
Island Beach village location
Island Beach is located on an area of ​​35 feddans, in km 68, a few kilometers from Ras Sidr, as well as the tunnel of the martyr Ahmed Hamdy, and Ras Matarma bays.
Know more about the location of Island Beach Resort
Island Beach is located near Ras Sidr city, which is one of the most famous coastal cities in Egypt. It is also centered on the Gulf of Suez that includes several cities overlooking the Red Sea coast. Moreover, Red Sea coast is one the most famous water bodies in Egypt. Meanwhile, Ras Sidr can be reached through the most famous tunnels in Egypt, the tunnel of the martyr Ahmed Hamdy, which is 180 minutes away from the governorate of Cairo. Adding to that, Ras Sidr is famous of its safari trips and activities, as it extends to a wide-range area in the desert.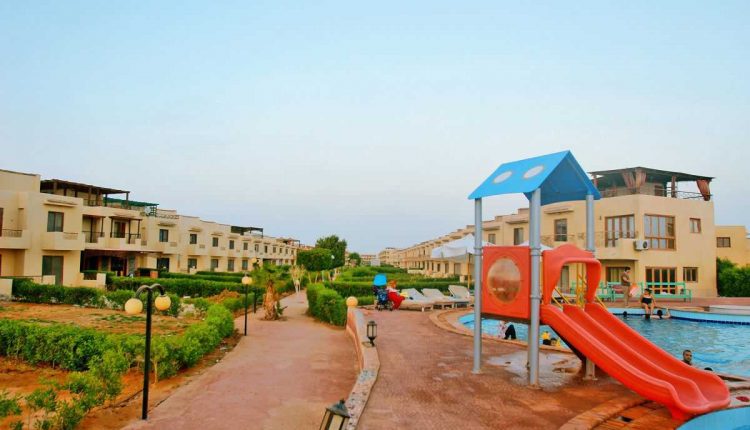 The most famous resorts of Ras Sidr:
Island Beach Resort
Diamond Bay Resort
Fantazia Resort Ras Sidr
Diamond Resort
Mousa coast Resort
La Hacienda Resort
Most famous hotels in Ras Sidr:
Golden Beach resort
White House Hotel Ras Sidr
Dolphin Hotel
Prices and spaces of units in Island Beach Village
Island Beach contains a group of residential units, varies between duplexes and fully finished chalets, available in different areas starting from 70 m² to 160 m². The prices of residential units in Island Beach Village ranges from EGP 285,555 to EGP 1,000,000.
Island Beach offers different payment* methods to owners. You can choose between paying a down payment with installments up to 3 years, or installments up to 6 years.
* Please note that all prices mentioned in this article are for the first quarter of 2019 and subject to change, and we in Aqarmap try to update them regularly in our prices guide of districts.  Choose between different spaces and  styles in the best compounds in Ras Sidr, you would find many payment plans that suit all.