Your Home in Karma 4 Complex in Sheikh Zayed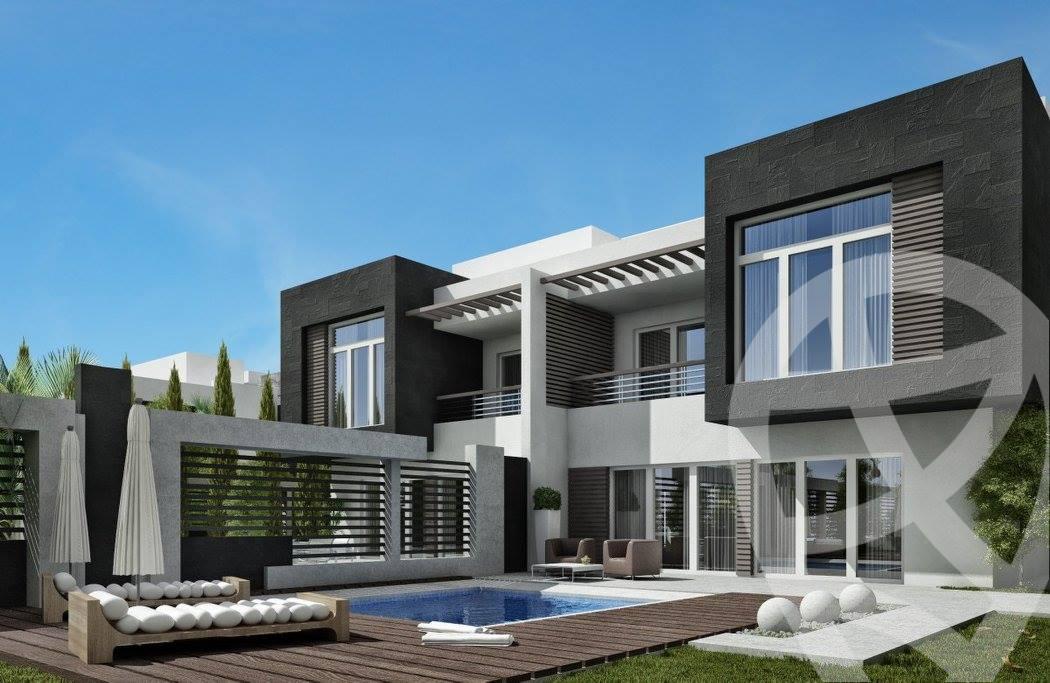 If you want to ensure that you live in an ideal place that makes you close to everything and allows you to enjoy your privacy and enjoy tranquility, then the project of El Karma 4 Sheikh Zayed Compound is your destination, which enables you to enjoy large areas of Green lands, fresh air, and a distinctive atmosphere.
Details of El Karma 4 Compound in Sheikh Zayed City
Among the projects of Badr El-Din Group for Real Estate Investment, which has experience in the field of real estate development and construction spanning more than 30 years, El Karma 4 Compound project in Sheikh Zayed comes on an area of ​​approximately 60 acres, intending to be a high-end residential complex, providing all basic services, and ensuring Achieving luxury with housing units designed on the highest architectural style.
The implementation of the project began in 2016, to include approximately 250 housing units between detached villas in El Karma 4 compound and twin houses.
The Badr El-Din Group of Companies has developed several ways to facilitate obtaining the property in El Karma 4 compound or housing unit that suits you in installments in installments whose duration and value are determined, with the provision of services that The residents of the compound need 24-hour security with a tight security system, and work to provide entertainment such as tennis, squash, and bowling alleys.
Badr El-Din Real Estate Investment Company employs a group of the best experts in the field of real estate and has the ability to design and implement residential complexes to the highest standards, taking into account the best investment methods. Therefore, El Karma 4 Compound is the ideal location in the northern area of ​​Sheikh Zayed City, a unique opportunity for housing or investment.
The area of ​​El Karma 4 Compound is estimated at approximately 60 acres, as the company announced when it was launched, and it was built on a slightly elevated hill in the northeast of Sheikh Zayed City, adjacent to the south from the International Park in Sheikh Zayed, and overlooking the Zayed Regency Compound to the north. On the east, it overlooks one of the most luxurious compounds in Sheikh Zayed, which is the Al-Rabwa Compound, and from the western side, as it overlooks the Allegria Compound.
Location of El Karma Compound Close To Important Roads
The presence of the compound in this location makes it close to many important main roads. From the west, the Dahshur link road can be reached, which now connects many travel routes. 
As for heading north, it is possible to reach the Cairo-Alexandria Desert Road, and towards the south of the 26th of July Corridor, Which is considered one of the most important roads connecting downtown Cairo, the Ring Road the 6th of October City.
Information About Sheikh Zayed City
It is important to get to know Sheikh Zayed City and the advantages of housing or investing in one of the residential complexes in the city. Sheikh Zayed is one of the first new cities in the canGiza Governorate. Its construction began in 1995 on an area of ​​approximately 10,000 acres, and its management is affiliated with the Urban Communities Authority Al-Jadida is only 38 km away from the center of Cairo.
The city limits overlook the Cairo-Alexandria desert road from the east and north, from the west it overlooks the Dahshur link road, and from the south on the 26th of July axis, which means that it has a distinctive location that combines calm and privacy and is considered close to everything, and divided into 20 neighborhoods distributed over four neighborhoods, and it was ensured that the proportion of green spaces was balanced with the area of ​​the buildings.
Sheikh Zayed City has been considered a distinguished destination for real estate developers and those wishing to invest, as well as those looking for quiet and ideal housing, and there are housing units, real estate, and buildings in Sheikh Zayed City that suit everyone, from medium housing to above average and luxurious housing, providing everyone with the highest level of services The main facilities.
Available Services in Sheikh Zayed City
The city includes educational, medical, and service institutions, including Nile University, Zayed Specialized Hospital, British International School in Cairo, Roveda Hospital, Global Care Hospital, Sheikh Zayed General Hospital, Al-Azhar Institute, and Hotel School, as well as providing many entertainment venues, malls and important commercial centers in Sheikh Zayed City such as Dandy Mall, Hyper One and Arkan Plaza. Mall and Crazy Water, as well as many places of worship such as mosques and churches.
List your property for sale or rent on Aqarmap
The Real Estate Developer of El Karma 4 Complex
El-Karma 4 compound project is implemented by Badr El-Din Real Estate Investment Group, and it is one of the first real estate companies to invest in Sheikh Zayed City, but it has more than 30 years of experience in the field of construction and implementation of major real estate projects.
It invests in providing more services and luxury to its clients in both its recent projects "Al Karma Gates" with investments amounting to EGP 1.8 billion, or "Kayan" project with investments amounting to EGP 3 billion.
The company started the implementation of the Karma 4 project in 2016, and at the time announced its plan to build it on an area of ​​60 acres, to include 250 housing units between the villas in Sheikh Zayed City and twin houses in the Karma 4 compound, Sheikh Zayed, with facilities to obtain units by paying the down payment and periodic installments. 
The company is building a new mall next to the Karma 4 compound on an area of ​​20,000 square meters and 3 floors high. The company's officials always declare the importance of providing value in the product or service being offered, to ensure excellence and acceptance.
Features and Services Available in El-Karma 4 Compound
Choosing a residential unit in Sheikh Zayed City or even a commercial store within the Karma 4 compound, whether for housing or investment, means that you enjoy many advantages, in addition to benefiting from the services and facilities available at a high level of quality, and we can collect the most important and best advantages in many points, namely:
It is located on a high hill in Sheikh Zayed City, which gives it a distinctive view in addition to the nice and calm weather

El-Karma 4 Compound is one of the residential compounds that balance green spaces and building space, with a construction rate of only 45%, which means enjoying a beautiful and comfortable landscape

Safe spaces for children to play and spend time

Places for walking and cycling

Provides basic services and utilities of water, electricity, internet cables, and gas as well.

A high-level security system that provides 24-hour continuous guarding

Spaces to play football, tennis, and squash, as well as swimming pools and gyms

Shopping services and medical institutions from pharmacies and private

medical clinics in Sheikh Zayed

, as well as a supermarket, restaurants, and beauty salons

Proximity to the main roads and travel routes, such as the Cairo-Alexandria Desert Road, the Dahshur Link Road, and the 26th of July Corridor

Proximity to International Park and Al Ahly Golf Club
Types and Areas of Residential Units in El-Karma 4 Project
Badr El-Din Real Estate Investment announced, when launching its Karma 4 project, that the residential units within the compound are expected to reach 250, varying between villas and twin houses, with areas ranging from 316 to 625 square meters.
The Twin House is a villa divided into two separate parts, each with a gate and a private entrance, but they share one side, which is the backside. The Twin House in Sheikh Zayed consists of a ground floor + floor + roof, with a small garden, and its price in Sheikh Zayed City starts from From EGP 3,800,000, as for the detached villa, which consists of a ground floor + two floors + roof, its price starts from EGP 5,000,000.
Find the compound you prefer the most in Sheikh Zayed on Aqarmap!