Your Future Home in El Karma Residence in Sheikh Zayed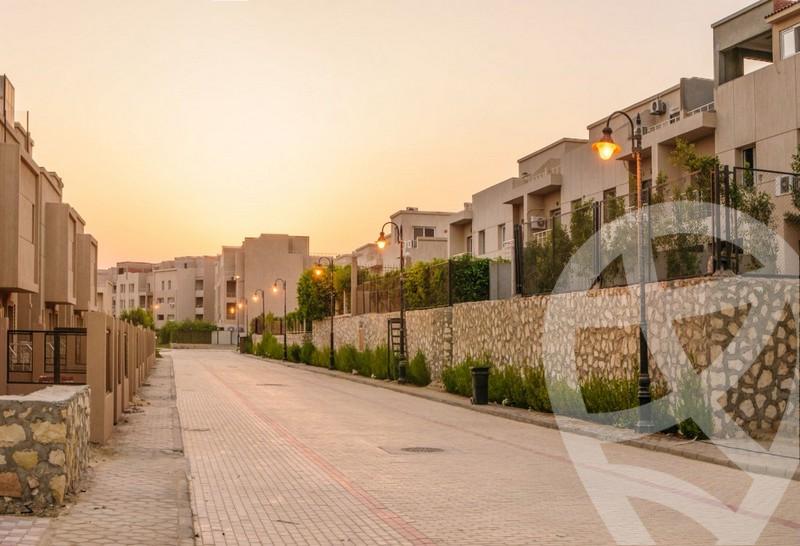 El Karma Residence Compound has many features that attract young people to live in it and businessmen to invest in it, thus making the compound one of the most prestigious residential projects in Sheikh Zayed.
The project grants its customers a distinguished standard of living, luxury, and privacy that they are looking for, due to the distinctive location of the project, the availability of wide green spaces, the provision of integrated services, and vital and recreational facilities, thus making Karma Sheikh Zayed Compound an integrated residential community.
The residential units within the Karma project vary in terms of design and space, as there are separate apartments in Al Karma Residence Compound in Sheikh Zayed, duplexes, twin houses, townhouses, and standalone villas, at prices and various payment systems that suit everyone.
Find your property in Karma Residence Compound in Sheikh Zayed on Aqarmap
Features of Karma Residence Compound
The project offers its customers a luxurious standard of living filled with many advantages, including:
Buildings  occupy about 45% of the total area of ​​the project and the other 55% for green spaces, water bodies, and various service facilities

A variety of residential units, including duplexes, twin houses, townhouses, independent villas, and separate apartments in Sheikh Zayed

Availability of many gardens and parks, as well as artificial lakes and fountains.

Walking and cycling trails

Al Karma Residence Project Services
The compound is an integrated residential project, with all the basic services and vital and recreational facilities available to meet the needs of customers, and the most important of these services are:
A huge commercial mall in Sheikh Zayed

that includes a large group of shops

Surveillance cameras, security, and guarding 24 hours a day

Shops, restaurants, and cafes

Private garages for the residents of the compound and specialized maintenance centers equipped at the highest level for the maintenance and repair of cars

Specialized

medical centers in Sheikh Zayed

and pharmacies operating around the clock

A sport and social club that includes playgrounds for various sports

Huge mosque

There are many international and local schools in the compound
Location of Karma Residence Compound in Sheikh Zayed City
Karma Residence Compound is located in a unique location at the entrance of Sheikh Zayed directly next to the Rabwa Compound project and Allegria Compound
El Karma Compound in Sheikh Zayed is about a minute from Juhayna Square before the Beverly Hills compound, as well as a few minutes from Hyper One
The compound is also close to the most important vital areas in Sheikh Zayed, 6th of October City, and important main roads.
Areas of Residential Units in Karma Residence project
The compound is built on an area of ​​16 acres, and the residential units vary within it in terms of design and space, as there are separate apartments, duplexes, twin houses, townhouses, and standalone villas

The units of the detached apartments range between 129 square meters and 137 square meters, while the apartments attached to a garden range between 150 square meters and 240 square meters with a garden of 70 square meters, and the areas of duplexes start from 216 square meters, while the twin houses start from 246 square meters

The areas of townhouses start from 296 square meters, while the detached

villas in Sheikh Zayed

start from 316 square meters up to 625 square meters

The project offers great facilities in contracting units, so 25% of the unit value can be paid in advance, and then the rest of the unit value can be paid in equal installments for 4 years, or 50% of the unit value can be paid in advance, and then the rest of the unit value can be paid on equal installments for 2 years

The units are delivered semi-finished, and it is possible to receive your unit immediately after contracting
City Edge Company: The Real Estate Developer of Karma Residence Project
City Edge Real Estate Development is the real estate developer of the Karma Residence project, the company was established in 2014, and quickly became one of the leading companies in the Egyptian real estate market.
The company has implemented many distinctive projects by the best engineers and designers, to provide uniquely designed residential communities.
The most important projects of City Edge Real Estate Development Company
North Edge New Alamein Towers

Zahya Towers New Mansoura Project

Barouk New Capital Compound
Advantages of Living in Sheikh Zayed City
Sheikh Zayed City is considered one of the most famous and prestigious new cities, with many services and job opportunities, as well as integrated facilities.
The city is characterized by a distinctive geographical location, as it is a few kilometers away from the most important vital areas and high-end neighborhoods in Greater Cairo, especially Lebanon Square in Mohandessin, and Tahrir Square in central Cairo. It is also an extension of the 26th of July Corridor and closes to the Cairo-Alexandria Desert Road.
The city contains wide green spaces and a healthy atmosphere, as it contains wide streets, and the city contains more than 20 neighborhoods, including medium, above-average, and luxury neighborhoods.
One of the city's most distinctive features is that it contains many compounds, including Palm Hills, Beverly Hills, and El Patio.
Sheikh Zayed City offers a lot of housing units, and customers can choose to live in a place that suits their budget.
List your property on Aqarmap to reach thousands of people
The Most Important Services of Sheikh Zayed City
The city has all the services that residents need, the most important of which are:
Malls such as Dandy Mall and Americana Plaza Mall

Places of worship such as the Sheikh Zayed Mosque, the Police Mosque, the Church of the Virgin, and Anba Samuel

Many sports clubs such as Al-Ahly Club and Sheikh Zayed Club

International and local schools such as Orman College Schools, Nile Kangro Language School, Beverly Hills School, and Sheikh Zayed Experimental Schools

Many shops, cafes, restaurants, and entertainment venues

Famous universities such as Nile University, Cairo University, and Canadian International College

The city has a good transportation network

A large number of hospitals, clinics, and pharmacy
Main Neighborhoods in Sheikh Zayed City
In Sheikh Zayed City, there are many neighborhoods between medium, above medium, and high-end, and the high-end neighborhoods in the city are characterized by luxurious residential units and more privacy and tranquility, including:
Green Revolution District
The Green Revolution neighborhood is distinguished by the high-end real estate, as it is dominated by palaces and villas.
Eighth District
The eighth district, Sheikh Zayed City, is a quiet neighborhood suitable for families, and the social level is high and distinguished, and one of its most important signs is the Canadian Garden in Zayed.
Fourth District
The neighborhood is considered very upscale because it contains distinct compounds such as Zayed 2000 Compound, as well as the Sulaymaniyah Mosque, and Al Jazeera Club.
Second District
The Second District is one of the new neighborhoods that includes multiple economic levels. It also has many services and distinctive places, such as Tivoli Dome, and Sheikh Zayed City Authority.