Linx Business Park in Smart Village
Own an office at the most modern smart buildings in Egypt.
Linx Business Park is the first integrated business complex in the Smart Village. It is affiliated to the Smart Village Real Estate Investment Co. (SVREICO). The park includes the headquarters of international and local companies in West Cairo, and seeks to gather all essential businesses and create an enjoyable business environment in one place.
Details of Linx Business Park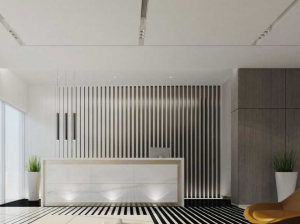 Linx Business Park offers the strongest administrative real investment opportunities as it is conveniently located in the Smart Village, and on Cairo Alexandria Desert Rd, as well as, it is just a few minutes' drive from 26th of July Corridor and 20 minutes' drive from the Ring Road. It is also easily accessible through all corners of the city and close to Sheikh Zayed and 6th of October City.
Know more about the Real Estate Developer
Smart Village is a subsidiary of an Egyptian company called Smart Village Real Estate Investment Co. (SVREICO), which owns several plots of land in several areas, including New Borg El-Arab City, New Damietta, Zahraa El Maadi, and Abu Rawash for future expansion. It was founded through carrying out the first project in 6th of October City on the central axis in 2001 AD. It hosts a grouping of telecom and information technology companies, and government institutions associated with that industry.
SVREICO was set up in 2007 as a subsidiary of RECAP, Egyptian Export Development Bank, Ahli United Bank and Misr Bank.
What does Linux Business Park offer?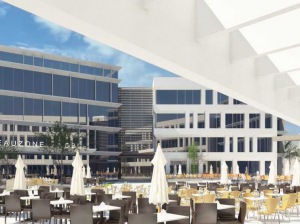 Linux Business Park offers workspaces that challenge business parks as it combines the most prosperous businesses in a top technology hub, with the best world-class amenities to cater to the needs of a diverse and talented group of business people.
Linux is aware of the importance of the professional and personal life balance and is concentrated on inspiration and productivity. Accordingly, it has been keen on creating an equally optimum environment for your important meetings. Furthermore, it is set to be the next youth business and entertainment center which offers unprecedented flexibility, and convenience in a modern setting.
The project serves businesses in West Cairo, which represents a new concept that will cater to the needs of the Smart Village community. Since providing clients with the most advanced products is a top priority of the project, Linx Business Park complex offers all the necessary spaces for the sake of business prosperity and enhances the value of the products it offers. The business hub combines the convenience of easy access with the luxury of an outstanding business district.
We can also find the opportunity to own retail areas at the complex that will grant employees the possibility to relax and rest or the opportunity to meet with their clients in a quiet environment. Moreover, the Smart Village gathers in one place the most prominent businessmen and commercial institutions in the relevant sector, creating an environment convenient for the growth of all businesses.
Types of Units
Office areas starts from 71 m2 and up to 239 m2.
Prices at Linux Business Park
Prices* of office areas start at EGP 1,846,000 and up to 3,874,000. In addition, the company presents payment facilities with 15% as a down payment and paying the rest up to 5 years in installments.
The Most Important Services at Linux Business Park
Beautiful landscapes

Retail Areas

Security

Underground Parking Lot

Reception & Guide Services

Meeting Rooms
* Please note that the prices in the Egyptian market are constantly changing, so you can check the updated prices continuously by visiting Aqarmap updating list of all neighborhoods, also you can see the measurement rate of buying and selling in Aqarmap index.