Rich Mount Compound in Sheikh Zayed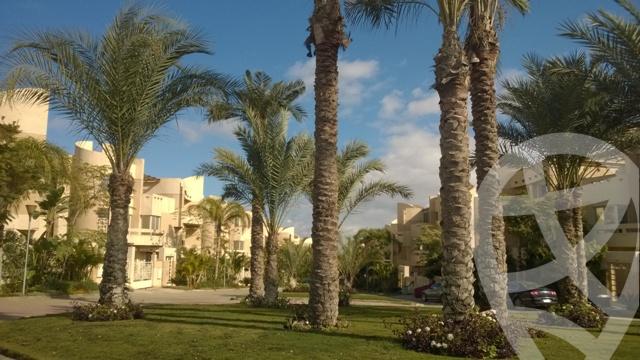 We all know a lot about Sheikh Zayed City. Since its establishment in the mid-nineties, it is a city based on good planning and strong infrastructure and is known for its high level of luxury, based on wide modern roads, away from congestion and pollution, and the presence of high-quality facilities.
Sheikh Zayed City also enjoys the availability of many luxury residential compounds, including Rich Mont Compound, which is located in a unique strategic location next to the seventh district in Sheikh Zayed, and a few minutes from the Dahshur link and the 26th of July axis linking the city and the Lebanon Square area, Zamalek and Dokki In addition to being a complex with the main services and facilities of water, sanitation, hygiene, natural gas, and electricity, as well as wide green areas.
The compound enjoys unique designs and diversity in units in Rich Mont Compound equipped with all services, and these units are available in different spaces suitable for all people, families, or individuals with different needs, including villas, townhouses, and twin houses, you can get them with ultra super lux finishes or semi-finished at the best prices, and by paying the value of the unit you want in cash and immediate or in installments over several years.
Find your property in Rich Mont Compound on Aqarmap
Details about Rich Mount in Sheikh Zayed Integrated City
Rich Mont Compound in Sheikh Zayed City is characterized by being an integrated residential complex in a sophisticated manner. It has all the amenities that everyone is looking for in the place they want to settle in. 
There are green spaces that exceed more than 50% of the compound spaces, and an organized landscape High-end designs have been carefully selected, and attention has been paid to dividing the compound and exploiting the spaces, and that all properties in Sheikh Zayed inside the compound have stunning views, which provides a healthy environment and a sense of enjoyment for everyone within the walls of the compound.
Prime Location of Rich Mount Compound in Sheikh Zayed City
Rich Mont Compound is located in Sheikh Zayed is an important strategic location in the city. It is located near the properties of the seventh residential district, overlooking Al-Safa and Al-Bustan Streets, minutes away from the Dahshur link, as well as to the 26th of July axis that connects the cities of Sheikh Zayed and 6th of October in Maidan Lebanon and engineers. 
The compound is also located close to the most important landmarks of Sheikh Zayed City, including:
Nile University of Science and Technology

Arkan Plaza Mall

Baheya Hospital

Hospital 500 500

Rafaida Medical Center in Rich Mont Compound
More Information on Sheikh Zayed City 
Sheikh Zayed City is considered one of the most important cities in all of Greater Cairo. It is administratively affiliated with Giza and New Giza governorates. It includes various neighborhoods suitable for all social classes looking for a life of prosperity and stability. 
The city is divided into:
Medium neighborhoods, which are the First District and Third Districts, and the Eleventh and Thirteenth Districts.
Upper-medium neighborhoods, which are the fourth district, part of the second district, the seventh district, and the rest of the city's neighborhoods follow the high-end part.
Sheikh Zayed City has all the ingredients that provide you with a stable and good life. It is a city far from crowds, noise, pollution, and stifling weather. 
It is also not isolated from Cairo and close to its most important areas. It is located between the most important vital roads such as the 26th of July Corridor, Dahshur Link, and Cairo-Alexandria Desert Road.
Features of Rich Mount Complex and Available Services 
Rich Mount Compound includes many unique features that provide residents with comfort and stability, including diversity in spaces and units, offering the best features at the best prices in Sheikh Zayed City, and providing convenient payment plans, all of which comes with the provision of a distinct package of services, including:
A large mosque that can accommodate many worshipers

Wide green spaces

Classy social club

Tractors for running and exercising

Large gyms equipped with the latest facilities

Car garages

A commercial mall in Sheikh Zayed

that includes shops, cafes, and restaurants

Security services, guarding, and surveillance cameras that operate 24 hours
Types of Units in the Rich Mount Project in Sheikh Zayed
Rich Mont Compound includes a wide variety of real estate units available in Sheikh Zayed within the compound, which come at the best prices in the market, with integrated super lux or semi-finishing, and you can pay the value of the unit in cash and immediate or in installments over several years and in equal installments. 20% down payment and the rest over 4 years.
Among the types of units in the compound:
Town House: It is a building consisting of a villa with a small garden that shares the external walls with the neighboring buildings, all of them located in one architectural and urban row with a common design

Twin House: A building with the same design, a villa divided into two areas shared by two residents, each with its entrance and private garden

Stand-Alone Villa in Rich Mont Compound

: It is an independent real estate unit without adjacent neighbors in the outer walls, and it enjoys a private garden and a private gate and has a fence, and usually comes with a garden, a swimming pool, and a garage
List your property for sale or rent on Aqarmap to reach thousands of people
Areas of Units in Rich Mount Compound in Sheikh Zayed
The diversity in the types of real estate in Rich Mount Compound is offset by the diversity in the spaces of villas, townhouses, and twin houses, for example:
Villa of 320 m² with 4 rooms and 4 bathrooms

375 m² villa, consisting of 5 rooms, 4 bathrooms, and 3 halls

Villa of 485 m² dedicated to buildings and includes a garden of 300 m²

A detached

villa in Sheikh Zayed

of 550 m² consisting of 3 floors
Reasons to Live in Sheikh Zayed City
Sheikh Zayed City provides various services such as education services (public, experimental, private, and international schools), shopping services (Hyper One, Americana Plaza, Al Ahly Club, Al Jazira Club, and Crazy Water amusement parks), and health services (Rafaida Hospital, Baheya Hospital, 500 500 Cancer Hospital, Global Care Hospital, and Dar Al Fouad Hospital).
The unique location is between a network of vital roads such as the Cairo-Alexandria Desert Road, the 26th of July Corridor, and its proximity to the 6th of October City, in addition to the Sheikh Zayed City.
The existence of different types of housing, ranging from high-end, luxury, and hotel housing to youth housing, medium, and above-average housing, and then economic housing. It is also a very important real estate and investment attraction.