Zayed Regency Sheikh Zayed by Dunes Investments Group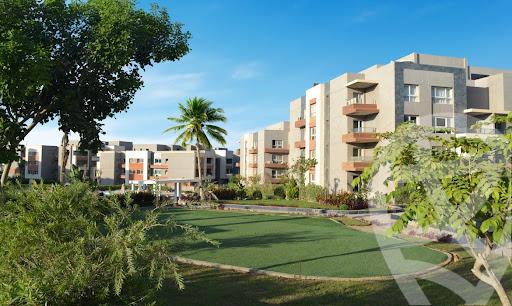 The Zayed Regency project is a unique residential complex that provides luxury residential units and villas of the highest quality.
The Zayed Regency project is located in the heart of Sheikh Zayed City and is characterized by the presence of large green spaces, picturesque public gardens, as well as water bodies and artificial lakes, providing you and your family a pure, healthy, luxurious life with a great deal of privacy, calm and comfort. 
Zayed Regency Compound is implemented by Dunes Investment Group, which is considered one of the best real estate development companies and commercial agencies. The group works in various businesses and dozens of commercial agencies with projects worth several billion dollars.
Start looking for your property in Zayed Regency Compound
Details of Zayed Regency Residential Complex
Zayed Regency project is one of the most prestigious compounds in Sheikh Zayed, as the project meets all the needs of your family and provides you with a life full of calm, comfort, and relaxation.
The project provides a wide range of services, whether basic or recreational, so you do not need to leave the compound to meet your needs, but you will find everything by your side without trouble.
The compound also offers housing units of various sizes at different prices of Sheikh Zayed and provides multiple payment systems to suit everyone.
Location of Zayed Regency Compound in Sheikh Zayed
The Zayed Regency project is located on an area of ​​30 acres in the heart of Sheikh Zayed City, which is one of the best new residential cities in Egypt. Not only is the location of the compound distinct and vibrant, but it also provides its residents with the tranquility they dream of.
The compound is directly in front of Al Ahly Club and minutes away from all the services available in Madinat Zayed such as malls, hospitals, and schools.
The Zayed Regency project is surrounded by many roads connected to the industrial cities of 6th of October and its suburbs, so it is close to the vital areas in the city of 6th of October, and it is a very quiet neighborhood so it is the perfect solution to the problem of congestion and noise.
Features of Zayed Regency Project and Its Services
Zayed Regency Compound has the features and services that you dream of being in your home, as the project meets all the requirements of your family to live a quiet and comfortable life, and among the most important features and services in the compound:
Wide green areas

Surveillance cameras, security services, and guarding 24 hours a day

Various stores that include the best international brands

Medical clinics and pharmacies operating around the clock

Baby daycare

Sports fields

Many restaurants and cafes

Building space for the project area is only 20% and green spaces are 80%

Private garages for cars

Recreational places for children
Types of Residential Units in Zayed Regency Compound
The Zayed Regency project consists of a variety of villas

, apartments, and duplexes with a very modern design

The units combine practical life with luxury so that residents can take advantage of the best distribution of space and enjoy the beautiful landscapes and attractive water bodies

The areas of apartments start from 136 square meters up to 265 square meters, while the areas of duplexes start from 257 square meters up to 293 square meters

The residential units within the compound were executed with a high degree of quality and creativity, each unit is carefully designed and with utmost attention to detail to make it comfortable

The project offers various payment systems with multiple facilities, starting from a 30% down payment and installments over 3 years
Know more about properties in Sheikh Zayed
Dunes Investment Group: The Real Estate Developer of Zayed Regency Compound
The real estate developer of Zayed Regency Compound is Dunes Investment Group, which started more than 40 years ago in 4 main sectors: automobiles, engineering consultancy, real estate development, and commercial agencies

During those years, the group achieved wide successes in many other sectors such as energy, mining, oil and gas, and integrated agricultural development, and its geographical scope of business exceeded 39 countries, and the group worked in various businesses and dozens of commercial agencies with projects worth several billion US dollars
Previous Works of Dunes Investment Group
Zayed Dunes Residential Complex

Zayed Dunes Complex Residential Complex

Rivulet Twin Towers Complex
More Information About Sheikh Zayed City
Sheikh Zayed City is considered one of the finest new cities in Egypt, located on an area of ​​more than 10,000 acres, near the Al-Ahram Plateau and 6th of October City, about 40 minutes from Giza Governorate, and about 50 minutes from Cairo Governorate.
Sheikh Zayed City is also located near important roads such as the Ring Road, the Cairo-Alexandria Desert Road, and the 26th of July Corridor, which makes it easy to access it and to it.
The city has all the facilities, services, and features that citizens need, the most important of which are:
Large green spaces, which amount to 40% of the city area

Distinguished transportation network, which is easy to reach and move between vital places inside with ease

Architectural areas in a distinctive style that combines modernity and authentic ancient architecture

Many large malls such as Arkan Mall, Downtown Mall, and Mazar Sheikh Zayed Mall

Many high-end schools such as Orman College, Nile Kangaroo Language School, and

Beverly Hills

School

Availability of hospitals at the highest level such as Al-Zohour Hospital and Zayed Specialized Hospital

Sports clubs such as Al-Ahly Club

It contains a variety of residential units between luxury and medium