Best Places to Go Out in Sheikh Zayed City 
Sheikh Zayed is a large residential city that includes many prestigious compounds and neighborhoods. Its level of housing varies between luxurious and average since it includes many entertainment venues one could go to. 
Aqarmap gathered for you a list of these places with their locations and advantages in Sheikh Zayed as a reference!
The Most Famous Malls and Entertainment Venues in Sheikh Zayed
Mazaar Mall
It is also known as 'Funtopia' and it is one of the most famous places for trampolines for both children and adults. It also includes Spienes hypermarket in addition to many restaurants and cafes and it is located in the 16th neighborhood in Sheikh Zayed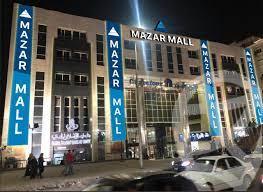 Kids Town
It is a fully-equipped play area for kids as it is designed to help developing their mental skills and it is one of the places that received an average of great reviews by its visitors whose age range from 10 to 15 years old. 
It is located in Villa 106 in the Diplomatic Neighborhood.
Arkan Mall
Akran Mall is one of the most well-known places in Sheikh Zayed that include many high-end restaurants and cafes that give its visitors a unique shopping experience. It is located precisely on Entrance No.2 of Sheikh Zayed city.
Kiddles 
Kiddles in Sheikh Zayed is the ideal place for kids to unleash their energy and to engage in different activities that stimulate their mental and physical growth. Its activities are suitable for kids whose age range between 4 to 12 years old and it also contains a designated area for birthday parties, which makes it even more suitable for events.
This project is located in the Green Belt area in Plot 8, Sheikh Zayed.
Hyper One
Hyper One is a mega supermarket mall that includes all types of products and necessary goods in addition to high-end brands and an integrated food court that gives its visitors a place to enjoy their day at. 
Hyper One is located on Entrance No. 1, Sheikh Zayed, on the extension of 26 July axis.
El Gezeira Plaza
El Gezeira Plaza is a designated area in Sheikh Zayed that includes various restaurants and gives families an open space to enjoy their day at and it is located in Plot No. 33 in the Fourth Neighborhood, Sheikh Zayed.
Capital Business Park Mall
Capital Business Park Mall is an entertainment venue in Sheikh Zayed that includes dancing fountains and artificial lakes and well-lit walkways. It is strategically located between Sheikh Zayed entrance 2000 and Hyper One market.
Crazy Water 
Crazy Water contains a wide array of games such as swimming, waterpolo, water ballet, ferris wheel, and crashing cars. Usually, many annual events and competitions are held at this complex and it is located in Cairo-Alexandria Road.
Americana Plaza Mall
This place includes various escape games which mainly depend on you being present in a closed space and you have to solve a few mysteries to be able to escape the room. It also includes an iMax cinema and various restaurants. It is located behind Cleopatra Ceramics.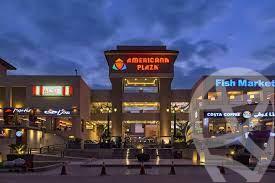 Africa Park
Africa Park is one of the first open zoos made for kids in Egypt and is also known for being a go-to destination for those who like to go out in the mornings. It includes a small motel, a reception, and designated areas for kids to play at. It is strategically located at the 65th kilometer on the Cairo-Alexandria Desert road.
Rivulet Twin Towers
Rivulet Twin Towers in Plot 18, 26 July Axis, provides its visitors with unique shopping experience in addition to a wide variety of high-end restaurants and cafes of different cuisines.
Tivoli Domme
Tivoli Domme, Sheikh Zayed, is a complex that includes various restaurants and cafes of different cuisines. In addition to designated outdoor areas for leisure, it is located in front of Americana Plaza, Third District, in the Second Neighborhood.
Atrium Plaza
Atrium Plaza mall provides hotel-services to its visitors in addition to a wide array of high-end restaurants, it is located on the Shabab Street, Sheikh Zayed.
Downtown Mall
Downtown Mall is known for including famous food places such as KFC Fried Chicken, Cook Door and commercial stores from famous brands, it is located close to Sheikh Zayed Specialized Hospital.

Adrenaline Park
Adrenaline Park, in Plot 8, is a designated complex for those who love adventures from all age groups starting from 3-year-olds.
Sports Clubs in Sheikh Zayed
El Ahly Sporting Club, Neighbourhood 17

Agyad Club for Horse Riding, in front of Beverly Hills Compound

Hub Sporting Club and tennis court, in Nozha street

Sheikh Zayed Sporting Club in the Neighbourhood 3

Palm Hills Sporting Club, Palm Hills Compound
Famous Cinemas in Sheikh Zayed
iMax cinema

4D cinema in front of Americana Plaza

Galaxy cinema in Mall of Arabia

Vox cinema in Mall of Egypt
Start searching for wide varieties of properties on Aqarmap!