Discover more details about CATALYA Sheikh Zayed Compound
Live in one of the most sophisticated compounds in Sheikh Zayed
Sheikh Zayed City is one of the new cities in Giza governorate. It is located nearby 6th of October city and about 280km away from Cairo. The city is featured with quietness and the spread of open areas and gardens, in addition to its deployed services of schools, hospitals and markets.
It is distinguished by different living standards, staring from economic housing to classy regions, as it contains compounds and luxury residential resorts including CATALYA compound. Some of Sheikh Zayed landmarks are Hyper One and Nile University. Meanwhile, You can reach Sheikh Zayed from Cairo through the overcrowded 26 July Axis at peak times, and easily from 6th of October City. It is also near Cairo-Alexandria Desert Road.
About CATALYA Sheikh Zayed compound
It is one of Modern Technologies for Real Estate Investment Company's projects. Moreover, it includes all utilities and entertainment centers that meet the requirements and expectations of its residents.
CATALYA is a special housing project that covers about 5 feddans. Most importantly, Buildings occupy 33.5% of the compound's total area; as it consists of 9 residential buildings and 66.5% goes for green areas.
Compound's location
It is located in plot no. 19 in Riviera region – 26 July Axis – Sheikh Zayed city, behind Tiamo City and Royal City compounds. In addition, It's 2 minutes away from Hyper One Sheikh Zayed and Cairo–Alexandria desert road, 5 minutes from Mall of Arabia and 10 minutes from Mall of Egypt and Al Wahat Road.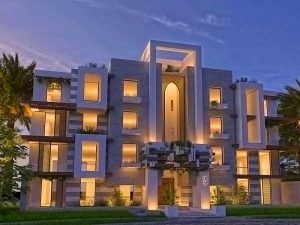 Areas and prices of CATALYA Sheikh Zayed
140 m2 apartment with garden priced at EGP 1,120,000.
Apartments with areas ranging from 160m2 to 185m2 come with price range from EGP 1,280,000 to EGP 1,480,000.
Duplexes with an area of 300 m2, priced at EGP 2,550,000.
Learn more about properties' prices at Sheikh Zayed
Payment facilities
Modern Technologies for Real Estate Investment Company provides different payment methods to fit all residents with a down payment starts from 15% and installment up to 7 years.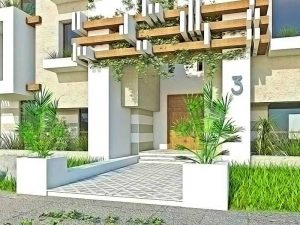 Services of CATALYA Sheikh Zayed compound
Green areas.
Lakes.
Commercial mall.
Club House.
Private garages for owners and their visitors.
Bikes Path.
Internet services and central satellite for all residential units in the compound.
Large medical center.
24/7 hours security guards.
Private garages in the compound.
Car wash.
Solar-powered electricity and lightening services.
Home Automation services which allow residents to control all interior house appliances via smartphones and tablets.
Desalination plant for drinking water.
Mosque.
Hurry up and Book you Unit in CATALYA Sheikh Zayed
* Please note that all prices mentioned in this article are for the first quarter of 2019 and subject to change, and we in Aqarmap try to update them regularly in our prices guide of districts.  Choose between different spaces and  styles in the best compounds in 6th of October City, you would find many payment plans that suit all.
Start searching for compounds in 6th of October city on Aqarmap