Amaros Resort in Sahl Hasheesh Greek Designs and Nubian Colors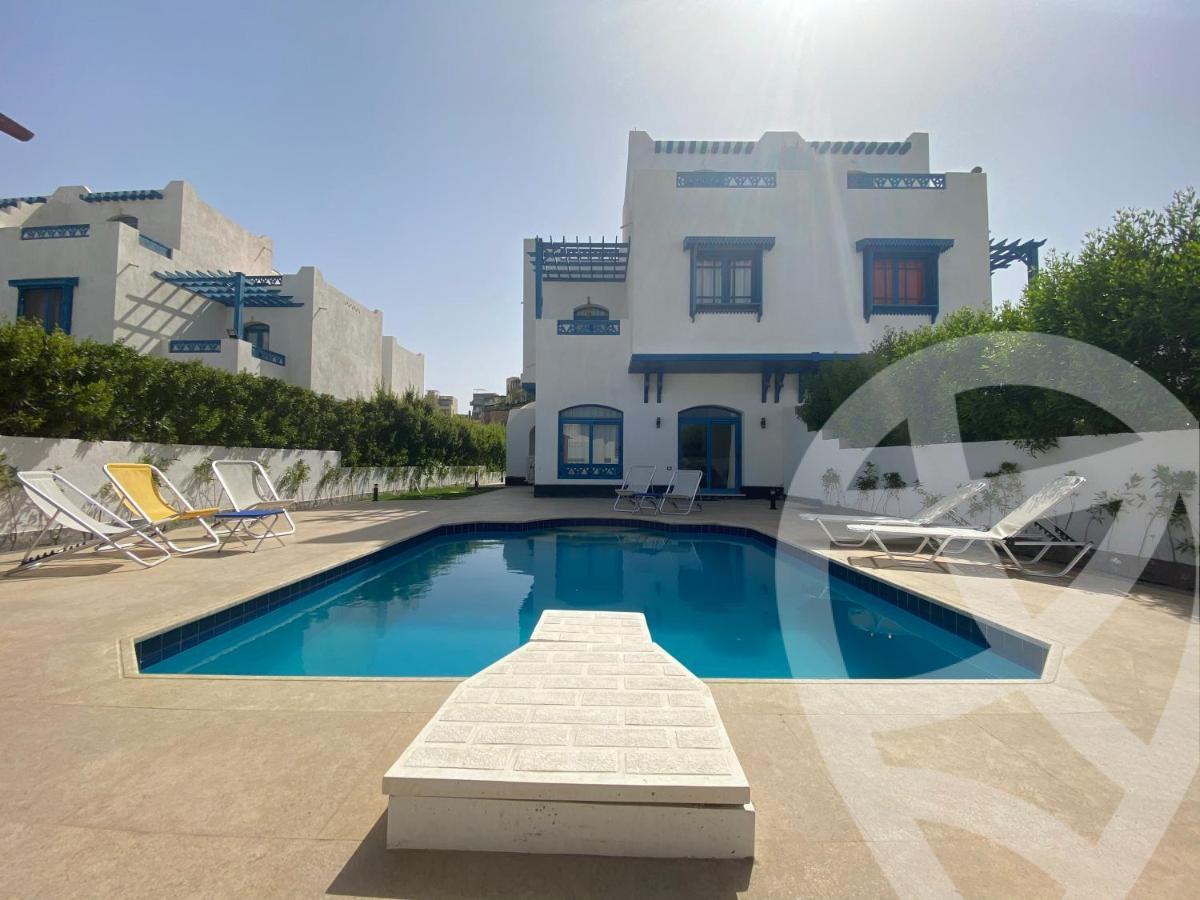 The Amaros project is located in Sahl Hasheesh, and the project consists of two rows of double villas located directly on the sea to enjoy all the villas with panoramic open views of the sea.
Find your chalet for rent in Amaros Resort in Sahl Hasheesh
Location of Amaros Resort in Sahl Hasheesh 
Amaros project is located in Sahl Hasheesh, 18 kilometers from Hurghada International Airport. 
About Sahl Hasheesh: The City of Magic and Imagination
Sahl Hasheesh is about 25 km south of Hurghada, and it is considered one of the most popular tourist areas for tourists to enjoy the picturesque nature, healthy atmosphere, and environment that helps to enjoy an atmosphere of calm, purity, and comfort.
The Sahl Hasheesh area includes a group of services and facilities that make life easier and help you enjoy your trip and stay in that interesting place. There are also a group of resorts and tourist hotels that are famous for their hotel services at the highest level, the most famous of which are (Hawaii Sahl Hasheesh Resort, Palm Beach Resort, Dessole Hotel, Pyramisa, Citadel Azur Hotel, The Oberoi Sahl Hasheesh).
Available Services of the Amaros Project in Sahl Hasheesh 
Amaros project offers its clients a wonderful set of services that make life in it different from others, a life that combines the tranquility and beauty of coastal cities and the modernity of European life. Among the most important services provided by the project to its residents:
Sandy Beaches
A wonderful view of the sea directly and on a distinctive sandy beach, so that all residential units enjoy very impressive views.
Wide Streets 
The villas in the project are located in the form of two double rows separated by a wide street, which allows for a designated place for cars in safe areas in front of each villa, and there are private garages inside the villas.
Vast Green Areas
Gardens and parks with places to sit and eat meals with family and friends and enjoy the clear and sunny weather.
Swimming Pools of Different Depths and Designs
Private swimming pools inside the villas to enjoy swimming at any time as well as enjoying the beautiful view that the swimming pool gives to the villa.
Various Shops
Many shops and restaurants provide services to residents of the Amaros project and the Red Sea in general, so you can enjoy buying your needs and household supplies without having to look for far places.
Places for Family Gatherings
Allocating places for barbecue, barbecue parties, and family gatherings in the private garden attached to the villa for those who enjoy it.
Features Available in the Amaros Project in Sahl Hasheesh 
Amaros project has many advantages that make it one of the most popular places, and through the following points we present to you a number of those advantages
The villas of the Amaros project

are located at a height of sea level, where there are villas with a length of 8 meters and other villas with a height of 20 meters, and this is what made the villas enjoy an unparalleled view
Amaros project is limited to only one type of housing unit, which is villas, so the compound facilitates the search process for those who prefer that type of unit
The villas are known for their luxurious designs, which provide you and your children with a luxurious life that enjoys all the means of luxury and pleasure. This is what the Amaros villas are famous for, which is characterized by their designs that are very similar to the residential buildings in the Greek Santorini area
The residential units that are in the form of villas enjoy a very great deal of privacy, unlike other types of residential units (apartments – duplexes – studios), so Amaros

Villas in Sahl Hasheesh

is the perfect choice and the best solution for those who love to enjoy privacy and live an independent private life
If you own a villa in the Amaros project in Sahl Hasheesh, then you have a great investment advantage, as you can take advantage of that villa as a profitable investment project by offering it for rent in this wonderful area and strategic location in the most preferred areas for tourists
The Amaros project enjoys a pleasant atmosphere and suitable temperatures due to its height above sea level and its location only 150 meters from the beach, so you will enjoy a charming atmosphere and fresh air in summer and winter
Types of Residential Units in the Amaros Project in Sahl Hasheesh
The Amaros project in Sahl Hasheesh is unique with only one type of housing unit, which is the residential villas, whether standalone or double – Twin House – as the first and last goal of the Amaros project in Sahl Hasheesh is to provide a quiet and independent life that enjoys the greatest degree of privacy. Unit spaces start from 202 square meters.
The villas in the Amaros project in Sahl Hasheesh vary between Standalone villas and double villas, and all the villas share their cheerful colors, but differ in their areas, where villas are starting from 202 square meters up to 250 square meters, and there are plots of land ranging in size from 320 square meters to 560 square meters. 
The space is designated for the establishment of villas to the possibility of having sufficient external spaces to establish entertainment facilities and the establishment of pleasant places to be attached to the villas.
Find the perfect resort for your weekend getaway in Sahl Hasheesh
Payment and Installment Systems in the Amaros Project in Sahl Hasheesh
The Amaros project in Sahl Hasheesh project has provided a golden opportunity for those looking for a new life with great features and services that give them a distinguished life in one of the most distinguished locations in Sahl Hasheesh, where you can now search for your favorite villa in the appropriate space, whether large or small space, independent or double villa without incurring any Financial burdens, by owning a villa in the Amaros project, Sahl Hasheesh, and paying the price in installments over 5 years without interest.
All villas are fully finished and utilities delivered in a super lux finishing, and the thinner and white color is predominant on the facades of the villas in the project, so the shapes and colors of the buildings are away from any random or unorganized form.