Enjoy the charming weather of Hurghada at Casablanca Star Resort
Know more details about Casablanca Star Resort at Hurghada
About the real estate developer
Ebad El Rahman for Real Estate Investment and Development Company is the real estate developer of Casablanca residential project. It was founded in the early nineties and has a professional expertise in various construction fields, whether real estate, educational, administrative, medical, or commercial. The company's services is coping with the latest developments in construction fields, as it also concerned with maintaining quality to satisfy its clients.
Most important projects of Ebad Al Rahman Company
High Gate Compound – Katameya

Orea Gate Compound
Details about Casablanca Resort
Casablanca Resort is a residential tourist complex in Hurghada city designed and implemented by Ebad El Rahman Company. The compound consists of a group of luxurious services and residential buildings overlooking the Red Sea directly, as well as overlooking the luxurious swimming pools surrounded by green spaces to create a distinctive view for its guests and residents through the balconies of their own units.
Most important services featuring Casablanca Star project
Casablanca Star project offers several services, such as:
24-hour security services

Green spaces

Group of swimming pools

Health club

Land scape

Distinctive restaurant

Cafes

A gym equipped with the latest athletic equipment

Roof

Electric lifts

Washing and drying room

Private beach for residents
Features of Casablanca Star Resort
Casablanca Resort offers the smallest housing units, starting from 43 m², to suit the needs of families in summer holidays or short holidays.

Casablanca is also close to the city of Hurghada and its multiple services of hotels, shops, and hospitals.

All compound units overlook the Red Sea.
Prices of units in Casablanca Star Resort
Casablanca Resort has several residential units, varies between apartments and duplexes, available in different spaces to suit all needs, starting from 43 m² to 205 m². The prices of residential units in the resort starts from EGP 752,500 to EGP 3,075,000.
Casablanca Star offers payment facilities to its clients, as you can pay a down payment of 30%, and installment of the remaining payments up to 4 years.
Resort Location
Casablanca Star is located in the city of Hurghada, about 460 km from Cairo, and directly overlooks the Red Sea. Also, it is located near several important projects and landmarks, such as Bella Rose project, El Gouna, Fatima Zahra Mosque, St. Mark's Church, Faculty of Education – South Valley University, and Blood Bank.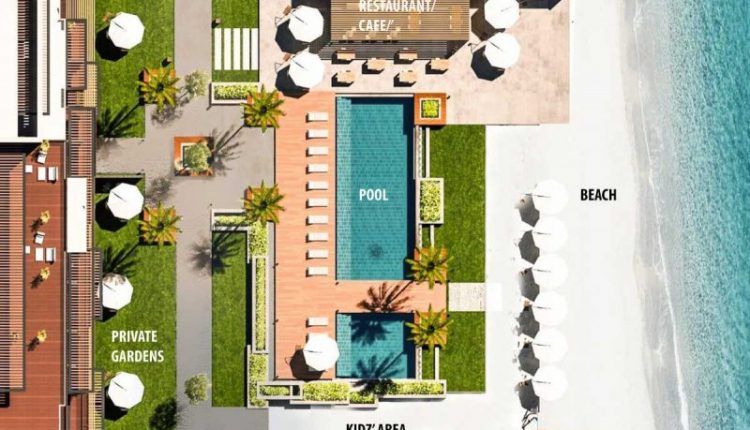 Know more about the location of Casablanca Star project
Casablanca star is Located in Hurghada city, which is nicknamed the capital of the Red Sea. Hurghada was one of the cities inhabited by Bedouin before it turns to be one of the most famous and most beautiful Egyptian coastal cities that houses several resorts, and it is considered as a main destination for all foreign and local tourists.
Hurghada was founded more than 114 years ago, and it houses hotels, touristic villages, restaurants, cafes, and summer entertainment centers. Moreover, many famous areas such as Safaga, Ras Ghareb, Sakkala district, El Dahar district, Al Guzur District, Al Ahyaa District, and slums.
Most famous landmarks, religious and natural attractions in Hurghada
Aquarium Museum

National Institute of Oceanography

Springs Valley

Saint Anthony Monastery

Hurghada Maritime port

Hurghada Airport

El Mina Mosque

Abu Minqar Island
Most famous resorts of Hurghada
El Gouna

Sahl Hasheesh

Casablanca Star

Makadi Bay

Crystal Bay

Al Dau Heights

Kamareia resort

Casablanca Beach Resort

Al Dau Strand Resort

City Palace Resort

Nozha Beach Resort
* Please note that all prices mentioned in this article are for the first quarter of 2019 and subject to change, and we in Aqarmap try to update them regularly in our prices guide of districts.  Choose between different spaces and  styles in the best resorts in Hurghada,  you would find many payment plans that suit all.