Features of luxurious Kenz Compound in Hadayek October
Enjoy luxurious life in Hadayek October
Kenz Compound is a residential complex constructed by First Real Estate Investment and Development Company. It is located in Hadayek October area and consists of multiple residential units. It also provide its residents with several services.
Kenz Compound was rightly named, as it is designed in a charming way to attract you, and it is easily accessible through several main roads due to its perfect positioning.
About Real Estate Developer
The First Group Company is the real estate developer of Kenz Compound. First Group's strategy is focused on buying lands, then developing it, in addition to design and implement projects on it. Also, it has a vision resulting from its wide practical experience about the needs of the Egyptian real estate market, therefore, it is usually coping with the recent engineering designs development to meet the needs and expectations of its clients.
Most important projects of First Group Real Estate
Kenz Compound in Hadayek October

Medical units in Sheikh Zayed

Commercial units in Sheikh Zayed
Services of Kenz October Compound
Kenz Compound offers several services, including:
Special garages for owners

Kenz Mall, which includes several shops, cafes, and restaurants

Track for walking or running

Mosque

Green spaces

Advanced electronic gates to support safety inside the compound

Sports club includes a group of sports fields.
Features of Kenz Compound
Most important advantages of living in Kenz Compound:
Kenz Compound is positioned near to several main roads, such as Oasis Road, Ring Road, and Cairo / Alexandria Desert Road.

The compound offers comprehensive services, so you will not need to get out of the compound except for schools or work.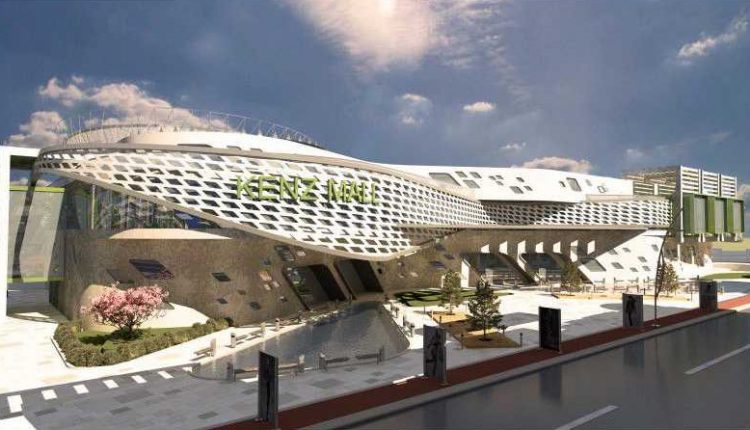 Types of units of Kenz Compound
Kenz Compound contains service units, such as Kenz Mall, gym, and mosque, as well as residential units (apartments, or apartments + garden) available in different spaces.
Compound Location
Kenz Compound is located in the gardens of October close to several main roads, such as "Ring Road, Cairo / Alexandria Desert Road, Oasis Road, and 26th of July Axis". The compound is also near Zewail Scientific University, Mall of Egypt, and it can be reached through Giza governorate.
Know more about the location of Kenz Residential Project 
Kenz is located in Hadayek October district, which was a deserted area, then the Ministry of Housing decided to develop this area for youth and to expand the urban space, therefore, this area is filled with projects and residential complexes designed according to latest real estate developments. Moreover, Hadayek October is considered as an extension to the 6th of October city, while its prices ranges between middle-class and high class. Zewail City of Science and Technology is considered the most famous landmarks of the district.
Most famous compounds of Hadayek October
Baet El Masria Compound

Life Garden Compound

Build your own house project
Prices of apartments in Kenz Compound
Kenz Compound contains apartments and apartments with garden, available in different spaces starting from 105 m² to 248 m². The prices* of apartments range from EGP 997,500 to EGP 2,308,500.
Kenz Compound offers payment options to its clients, as you can pay on installments up to 8 years, while the units will be delivered after the project completion in 2020.
* Please note that all prices mentioned in this article are for the first quarter of 2019 and subject to change, and we in Aqarmap try to update them regularly in our prices guide of districts.  Choose between different spaces and  styles in the best compounds in Hadayek October, you would find many payment plans that suit all.