How to get most out of Empty Rooms in house
Utilize each and every room in the house. 
Many people don't exploit the advantage of having an empty room or an extra one in their house. Moreover, they might misuse it and turn it into a storage room. The question here is, why would you turn it into a room full of dust, mice and insects, while you can make the most out of it and turn it into a source of happiness. Here are some ideas to help you.
Home Office/Library
If you a bookworm or whether you handle lots of paperwork in your job or you work from home as a freelancer, you can clean that room and put a desk, a comfy chair and a library for your loved books and important files. Choose a suitable lighting source.Then, you turn the empty room into a private room for some quality reading time and office work, which can be used also as a place to enjoy your hobbies.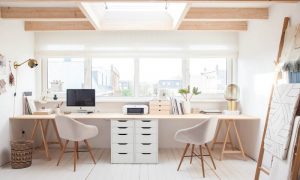 Kids Room
If your kids are still of young age, you can allocate this empty room and make their own playground for weekends. Get them some fun and educational toys, and make sure they are safe before you buy them. This way, they will enjoy their time under your watch. Also, you can invite their friends to come over and spend wonderful time playing together.
Closet Room
If you have a keen interest in fashion and your wardrobe is full of clothes, you can dedicate this extra room to your passion and make it a closet room. In it, you can store your clothes, pairs of shoes and accessories; install a large mirror and a number of wardrobes to fit all your stuff. You can also have a makeup corner and a catwalk to try out the items you have just bought. 
Home Gym
If you are an athlete leading a healthy lifestyle and gym and exercising are amongst your interests. Then, this extra room can be your home gym with all your equipment. It will save you time and money.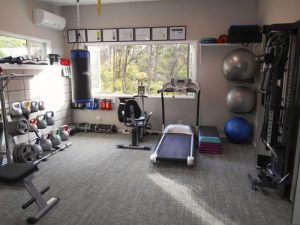 Entertainment Room
This room can be your man cave. A place where you can enjoy PlayStation games with your friends, or watch football matches together. This way, you will make sure you are not annoying any family members, as this room will be isolated from the rest of the house and dedicated to having fun.
Pantry
Let's go back the good old days when our grandparents used to store and dry their food in a room named the pantry. This extra room can be one of those and revive one of our traditional habits. You can do your monthly shopping and store all the products that make your kitchen messy until you need them in your yummy recipes. 
Traditionally, we used to have a separate room for our guests and relatives who travel from remote cities to visit us in holidays. If you have such relatives in your family, it would be a good idea to have a guest room with some extra beds for their comfort.
Study Room
If your kids' bedrooms are small and barely fit their beds and wardrobes, this extra room, equipped with small desks, suitable lighting and sound isolation doors, can be a place where they study and do their school homework. 
Hobby Room
Most of us have hobbies, such as: Painting, playing music, writing, singing or any other activities that need a quiet place to enjoy it. If this room overlooks a garden or beautiful landscape, it could be your perfect hobby room. This room could be your creative studio with all your musical instruments or painting tools if you are an artist.
Relaxation Room
If your daily routine includes yoga and meditation, sure thing you appreciate quietness and serenity. Here's a suggestion! Why doesn't this extra room be a space for practicing yoga and getting rid of negative energy and enjoy relaxation? You can also invite your friends and share this wonderful experience together.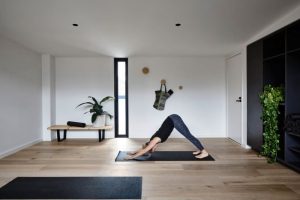 Family Room
A busy life can make our family time less in both quantity and quality. This extra room can be where you all gather a family in the weekends, public holidays or birthdays, etc. You can also load it with entertainment and recreational options such as video games, and playing cards. You can turn the room into a cinema with a TV screen and dimmed lights. Moreover, you can decorate the walls with family photographs which will make it a joyous place for the family.