Thinking about a Luxury life?! Degla Towers Compound has the Answer!
Live in one of the best residential compounds in the heart of Nasr City
Degla Towers, Nasr City is one of the best projects that belong to the leading developer Memaar Al Morshedy developments. It is characterized by its unique location in the heart of the most vibrant and growing areas in Cairo – Nasr City. It's a vital area where you can access all Cairo areas easily. Moreover, it's near to a wide range of famous shopping malls, mega entertainment centers, finest restaurants, and cafes, in addition to a number of schools and universities. The project is characterized by its magnificent design which offers 6 residential and commercial towers in the middle of the landscape with a large swimming pool overlooking all units. Each tower is equipped with all the necessary services and facilities. The project built on an area of 5 acres (approximately 21.000 meters).
Features of Degla Towers Compound
Degla Towers Compound is characterized by its magnificent designs and style; it consists of 6 towers – with insulating facades of dust, noise, and sun – each tower has 2 entrances, 11 floors, a ground, and two lifts – in each entrance of the garage.  The project also features an amazing view of the residential units, which overlooking a large swimming pool perfectly located between the towers. It also has a public entertainment area for adults and children as well. The Degla Towers project offers a variety of areas ranging from 65 m2 to 165 m2 to meet all the needs and budgets. Moreover, the towers contain a garage with an area of ​​two full floors and commercial shops on the first floors. Units are delivered half-finished and each tower offers 24/7 security and hotel lobby services.
Compound Location
Degla Towers Compound is perfectly located in Nasr City, where diverse housing and vital interconnected areas surrounded such as Heliopolis, Mokattam and Fifth Settlement. The project is located near the most important vital roads in Cairo including, The Ring Road, Al Mosheer Axis, and Al Nasr Road. The project is also close to the most famous shopping and entertainment centers in Egypt such as City Stars, City Center, Tiba Mall, El Serag Mall, Genena Mall, Cairo Festival City, Town Mall, and many other vital places. Moreover, it's close to a number of major hospitals and clubs such as Al-Ahly Club and Al Zohour Club, in addition to a number of big universities, government departments, sectors, and centers.
About Memaar Al Morshedy
Memaar Al Morshedy Developments was established in 1983 by Mohamed Morshedy to be one of the largest real estate companies.  The company succeeds for thirty years to implement, plan, and construct remarkable projects. It has a large group of professional engineers and expert architects who are able to provide outstanding unique real estate pieces with great designs and world-class quality. Memaar Al Morshedy has delivered a number of distinguished projects in prime locations across Cairo. Almost all of these projects are mixed-use developments with unique style and design.
Degla Towers Featured Facilities and Services
Large Swimming Pool

Insulating Facades

Elegant Entrances

Commercial Centers

Entertainment Area

Fire Alarm

Porcelain Flooring

Modern Lighting

Home Theater

Health Club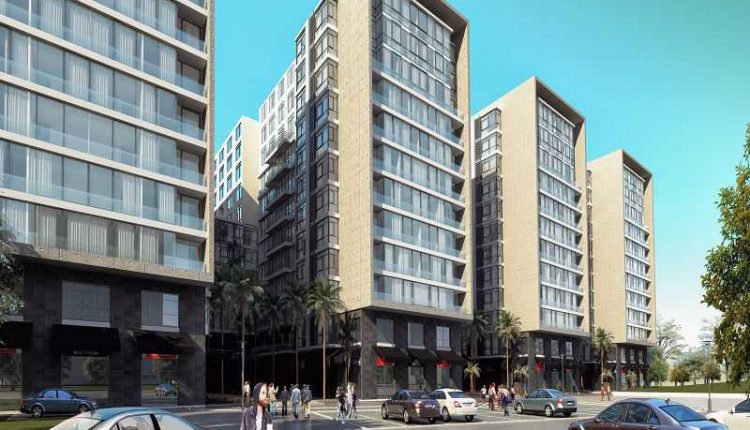 Prices and Units' Types
Units' areas in Degla Towers Compound vary from 69 m2 to 165 m2.
The price* per meter in Degla Towers starts from EGP 9,500 approx.
Unit prices start from EGP 700,000 to EGP 1,500,000  with payment facilities for up to 6 years.
Prices vary depending on the area, location, and number of rooms. 
* Please note that all prices mentioned in this article are for the first quarter of 2019 and subject to change, and we in Aqarmap try to update them regularly in our prices guide of districts.  Choose between different spaces and  styles in the best compounds in Nasr City, you would find many payment plans that suit all.