Distinctive Properties in Rawdet Sheikh Zayed Compound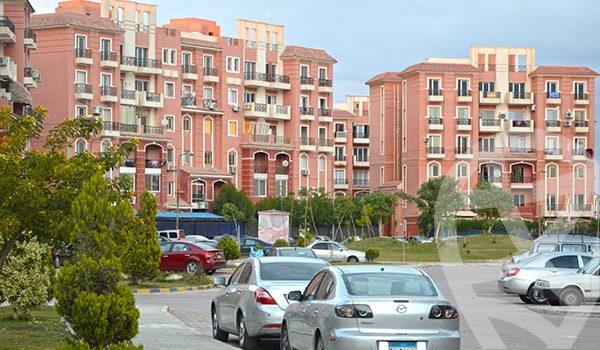 Rawdet Zayed Compound is one of the youth housing projects that achieve the difficult equation. The Compound combines the distinguished location, high-quality finishes and services, and affordable prices, especially for young people.
The Horizon Real Estate Development and Urban Company has developed the Rawdet Zayed project with the highest quality standards. The Company has allocated 83% of the total area to services and green spaces, while the construction area of ​​the project occupies only 16%.
Rawdet Zayed is characterized by proximity to services in Sheikh Zayed City, including schools, hospitals, restaurants, malls, commercial markets, and gardens, which saves the time and effort of residents.
Check out different units in Rawdet Zayed now
The buildings of Rawdet Zayed Compound are characterized by luxury and simplicity at the same time. Buildings are designed in the modern English style and mixed with the simple Arabic character. So, buildings feature a special character that suits the high taste and those who prefer to live in tranquility amid large areas of gardens and parks.
Location of the Rawdet Zayed Project
Rawdet Zayed Compound is located in the second area of the 12th Neighborhood in the center of Sheikh Zayed City. so, it can be accessed from all areas of the city and via its main internal and external roads.
Rawda Zayed is five minutes away from Hyper 1 and Nozha Road, 7 minutes away from Waslat Dahshur Road, and about 6 minutes away from Cairo University. 
The compound is located across the Sheikh Zayed Central Park, the Opera Mosque, the Sheikh Zayed Youth Center, the Sheikh Zayed International Park, the central axis, and the Green Revolution area.
The Real Estate Developer of Rawdet Zayed Project
Horizon Real Estate and Urban Development Company is the developer of Rawdet Zayed Compound. The Compound is one of its projects inside Greater Cairo and provides the perfect choice for housing and life in the heart of Sheikh Zayed City.
Horizon Real Estate and Urban Development Company was established in 2003 as one of the companies of Al Moez Holding Group, which was established in 1975. The most important projects developed by the Company are the First and Second Continental Gardens Compound, Al Moez Commercial Market, and Rawdet Zayed Compound, in addition to many tourist resorts.
Advantages and Services of Rawdet Zayed Project
There are many things that everyone looks for in new communities and cities, such as tranquility, large areas for units, gardens, and wide streets. All of these advantages are provided in Rawdet Zayed Compound.
The compound is characterized by:
Great location and is close to all services and vital areas in Sheikh Zayed and the 6th of October cities

Proximity to international and government schools and universities

Proximity to commercial areas and malls that meet all daily needs

A special market in the compound, namely Al-Moez market, with a total of 200 shops of various activities

Restaurants, cafes, and entertainment areas for elders and kids
Types of Units in Rawdet Zayed Compound
The compound is a residential project with apartments only, as it consists of a group of 4-story apartment buildings. It is possible to get a distinctive two-story villa in Rawdet Zayed Compound by searching for a duplex on the ground and first floors, where you can enjoy a villa with a private entrance and a garden.
In Rawdet Zayed Compound, there are also residential apartments on the fourth floor with a wonderful roof, where you can enjoy distinctive views and fresh air throughout the day.
Search for apartments in Rawdet Zayed now
Details About Areas and Designs in Rawdet Zayed
Areas of apartments in the Rawdet Zayed compound start from 70 to 140 square meters, which are suitable for small and medium families. The interior designs of apartments vary according to the area, and the models available in Rawdet Zayed Compound are as follows:
75-square meters apartment with super lux finishing, 2 rooms, a bathroom, a large hall, a kitchen, and an elevator. It is suitable for young people

140-square meters apartment with super lux finishing on the third floor. It consists of 2 bedrooms, 2 halls, and 2 bathrooms and is suitable for large families
Prices of Units in Rawdet Zayed
The price per square meter in Rawdet Zayed Compound starts from EGP 12,000 and reaches EGP 14,000. Prices vary according to the area and level of finishing.
These prices are among the best prices within Sheikh Zayed, as they are most suitable for high-end families. It is possible to get an apartment at an affordable price with the services and advantages of large compounds.
Advantages of Living in Rawdet Sheikh Zayed
Life in Rawdet Zayed Compound combines comfort, the right price, and wonderful advantages in terms of location, services, and entertainment. It is the most suitable for those looking for high-end communities with all services for their families.
An Overview About Sheikh Zayed City
Sheikh Zayed is one of the new cities that maintains its character, whether in terms of planning, sophistication, services, or the number of residents. So, it is the motto of excellence, luxury housing, calm and fresh air.
Sheikh Zayed is located between the Ring Road, the 26th of July Axis, the Cairo-Alexandria Desert Road, and Al-Wahat Road. 
It is close to the Sphinx Airport, New Giza, October Gardens, and the 6th of October City. It is characterized by high-quality services, such as malls, sports clubs, schools, universities, and gardens and parks. Sheikh Zayed includes all types of residential projects with different areas and designs.
Learn About the Planning of Sheikh Zayed in Details
Sheikh Zayed is divided into 20 residential neighborhoods, each of which is divided into 4 residential areas. Each neighborhood has a commercial and recreational services area as if it were a residential compound. 
The First, Third, Thirteenth, and Sixteenth neighborhoods are famous for being economic. They include residential units with small areas that belong to the social housing project.
But the Second and Fourth neighborhoods are medium-level neighborhoods. They include housing units of medium areas suitable for small families.
The high-end neighborhoods in Sheikh Zayed City are the Eighth and Ninth neighborhoods, where prices per square meter are high and there are many villas and apartments with large areas.
Features of Sheikh Zayed City
Sheikh Zayed is one of the best new cities, due to its wide streets, high-level services, and a very high social level. It attracts the best classes of intellectuals, large families, university students, and classy families.
Know more about the average prices of units in Sheikh Zayed here!