Palmera Project in Sheikh Zayed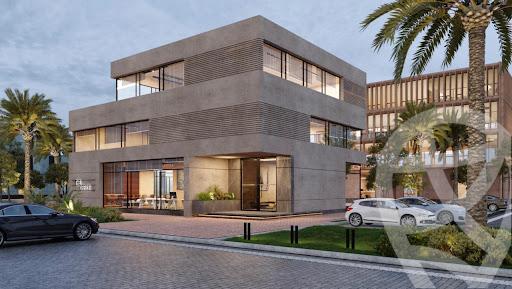 With the multiplicity of new residential areas and compounds, the idea of ​​selecting a special area remains the dominant idea for many buyers when deciding to live in a compound. 
So, the 6th of October City is one of the most distinguished new cities in terms of services and high level of compounds. Palmera Compound is one of the most important of the compounds in October City, as it is characterized by luxury and sophistication.
Palmera is an integrated residential compound that provides customers with all the services they might need. Additionally, the housing units of Palmera Compound have been designed with the latest engineering methods and according to the European style with luxurious finishing. Moreover, Palmera Compound occupies a very special location in Sheikh Zayed and near the 6th of October City.
Surf various units in Palmera Compound now
Prime Location of Palmera Compound
The location of Palmera Compound is one of the most distinguishing points, as it occupies a privileged location in the Dreamland area and is adjacent to many high-end residential compounds. 
The compound is located near Al-Wahat Road, the 26th of July Axis, and Jamal Abdel Nasser Axis. 
It is also close to the Dabaa Axis, minutes away from Dream Park, Dreamland Hospital, Dreamland Compound, and Choueifat School. 
You can also find luxurious residential compounds near the project, such as Al Safwa 209 Compound, Life City Compound, Green 5 Compound, and Creek Park Compound.
Advantages and Services of Palmera Compound
It is essential to know the advantages of any compound and the surrounding area before purchasing or taking a housing decision. Palmera Compound indeed has many advantages, including:
A high standard of living, as it includes luxurious villas with modern finishes and enjoys tranquility, comfort, and privacy

A strategic location, as it is located in a residential area that contains many other residential compounds, makes it attractive to many customers and an investment opportunity in the long term

Proximity to the main roads and axes linking the

6th of October city

to the capital and the Compound to the neighboring areas

Availability of all basic, recreational, commercial, and even medical services for all residents to make the entire housing experience enjoyable and distinctive

Proximity to many other services in the 6th of October City, such as schools, universities, malls, and medical and recreational services

Designs of buildings within the Compound are luxurious, especially as they are designed according to the European style with various areas to meet the desires of all customers

Prices in October city are competitive

in exchange for the services and level of buildings provided by the project
Available Services in the Palmera Project
Palmera Compound provides many services to provide residents with comfort and luxury. The most important of these services are as follows:
A large percentage of the area of the Compound is dedicated to green spaces, landscapes, and water bodies. All units overlook these beautiful landscapes

The Compound provides an integrated security service with high-resolution surveillance cameras everywhere to ensure safety and security for all residents

Garages in each housing unit for cars of residents

Many recreational services, the most important of which is a multi-service gym

Kids area with toys and games

Many swimming pools throughout the compound

Commercial units and various medical services

A large recreational area with many restaurants and cafes
Types of Housing Units in Palmera Compound
Palmera is a villa-only compound, so it contains different types of villas, including:
Stand-alone villa

: it is a building with a private entrance and a garden. It is dedicated to one owner only and may have two or three floors and a roof

Twin House

: it is a villa consisting of 2 buildings that share a common wall. Each villa has its own entrance and is surrounded by a garden from 3 sides with a common gate

Townhouse

: it is a row of villas that share one common wall, but each villa has a private entrance, and they all share one or more gardens
Advantages of Living in a Compound
Living in a compound differs from living in a typical building in any area. The most important advantages of living in a compound are as follows:
Enjoying the services provided by the compound, including recreational, commercial, or medical services

The great planning and good use of spaces, and buildings are similar in design, finishes, and facades

Enjoying green spaces everywhere, which bring psychological comfort and reduce pollution

A company manages the compound and submits complaints or notes to a specific party

Security service and surveillance cameras everywhere

Privacy and enjoyment of calmness and comfort and everything is organized
Know the advantages of living in Sheikh Zayed
An Overview on Sheikh Zayed
Sheikh Zayed is one of the new cities that was built to reduce the population density in Cairo. It is located 38 kilometers away from Cairo and belongs to Giza Governorate. 
The city is characterized by good planning and is divided into 12 residential neighborhoods, such as Al-Mutamayez neighborhood, Al-Worood neighborhood, Al-Ashgar neighborhood, and West of Sumed neighborhood.
Sheikh Zayed is distinguished by a strategic location, as it is close to major roads and axes linking it to the capital, such as Al-Wahat Road, the Ring Road, the Cairo-Alexandria Desert Road, and the 26th of July Axis.
October City is also characterized by various services, as it is a destination for going out and picnicking due to a large number of entertainment venues, malls, and amusement parks. 
The city also has many restaurants and cafes, educational services with various schools and universities, and medical and commercial services. Therefore, Sheikh Zayed City is a special residential place.
Advantages of Living in Sheikh Zayed City
Many people believe that Sheikh Zayed City is a special place to live in, due to its services and the diversity of levels and housing units. So, any customer can find what he looks for. 
The city is also distinguished by distance from the pollution and noise of Cairo. At the same time, there are many main roads and axes that connect it to the capital.
TSheikh Zayed is also characterized by an integrated transportation network, which connects it to the neighboring areas. Besides, there are many wonderful parks, schools, universities, hospitals, clubs, corporate headquarters, and government bodies.
Want to sell, rent, or buy a unit anywhere in Egypt? List your unit on Aqarmap