Your guide to the most important services in Nasr City
Nasr City is one of the biggest districts in Cairo and was established as a stretch of Heliopolis. Most of its buildings are multi-story, and it is divided into two parts:
Eastern neighborhood
It includes from the first and the sixth neighborhoods to the eleventh neighborhood, Rabaa El Adawiya, El Mohandeseen, El Tawfeeq, El Sharikat, El golf, El Ahly Club, the tenth neighborhood, cinema neighborhood, El Wafaa wa Al Amal, International Park, Izbat Al-Hagana.
Western neighborhood
It has many important neighborhoods, such as Olympic Zone, Nasser Stadium (Cairo International Stadium), El Sekka El Hadid Sporting Club, the International Market Area, university areas, and archaeological areas. It includes some neighborhoods: the Seventh, the Sixth, El Sarayat El Sharqiyya, El Istad, Ezbet Al-Arab.
Additionally, there are many lands that are suitable for establishing investment projects surrounded by all elements of success in Nasr City. They can be accessed through the Ring Road, El Nasr Road, the Corridor, or by the subway; El Istad and Ard El golf stations.
There are other means of transportation in Nasr City, including minibusses, microbus (taxis), Public Transport Authority buses, and tuk-tuks, such as in the Tenth neighborhood where the streets are narrow.
Most important neighborhoods in Nasr City
The first neighborhood
It is the most luxurious neighborhood and called the Golden Square. The average price of apartments is EGP 1,500,000.
The tenth neighborhood
It is home to expatriates from different countries, such as: Somalia, Sudan, Malaysia and others.
Rabaa El Adawiya neighborhood
It is one of the most famous places in Nasr City due to its distinguished location between Abbas El-Akkad and El-Tayaran streets. It is inhabited by the middle and upper middle classes.
It is a calm neighborhood with buildings consisting mostly of ten floors.
The most important streets in Nasr City
Unlike many other Cairo neighborhoods, Nasr City is characterized by a modern road, street network and planning systems, such as:
It passes through the first neighborhood, and is one of the most lively streets, with many shops, the international park, and Wonderland amusement park.
It ends with Rabaa Al-Adawiya Mosque and the headquarters of the Egyptian Squash Federation.
It has many restaurants and El Ahly club.
It has the child park and City Stars Mall.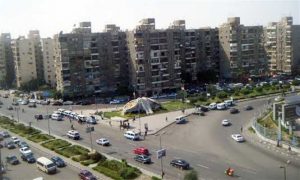 It is the longest street in the district.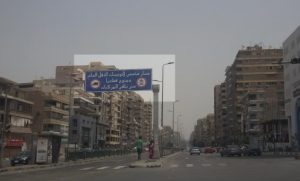 It is home to El Zohour Club, the headquarters of the Ministry of Manpower and the Health Insurance Hospital. It is the least crowded streets in Nasr City.
Services and landmarks in Nasr City
As for health services, there are many public and private hospitals that are suitable for all middle and upper middle classes. Also, there are many well-known pharmacies to provide all medical needs. Here are some of them:
British Medical Center.

Dar Al Hekma Hospital.

Hassabo International Hospital.

Magrabi Eye Hospitals and Centers.

El Tayaran clinics.

Heliopolis Specialized Clinics.

Man Clinic Center.

The armed forces outpatient clinic.

Rabaa Al-Adawiya Hospital.

Branches of famous pharmacy chains.
Nasr City is one of the most suitable districts for hiking, shopping, and recreation, as it has many malls, restaurants and cafes, such as:
El Seraj Mall.

Technology Mall.

Star Computer Mall.

City Center Mall.

Genena Mall.

City Stars Mall.
City Stars Mall has nearly 300 shops, including clothing, gifts, accessories, furniture, and computer stores, in addition to about ten big restaurants. It is also distinguished by a natural ice rink, in addition to 6 cinemas.
City Stars Mall is an integrated shopping mall, where you can make shopping from more than 643 stores for the latest international brands, in addition to local stores and various retail outlets, so you can choose whatever suits your taste and needs.
Costa Café.

Company coffee shop.

Cilantro Cafe.

BEANO'S Cafe.

CINNABON bakery.
Learn about the best places for renting stores in Nasr City
As for educational services, you will find: Al-Azhar University, which is the largest Islamic scientific institution in the world.
Schools vary between government and private, such as:
Cambridge Egypt Integrated Schools.

Cairo International Schools Group.

Orman Private School.

Cairo Manara language secondary school for girls.

Al Manhal Private School.

Al-Radwan Islamic Private Schools.

Saint Fatima Language School.
There are also a good number of nurseries, including Kids Camp, International Nursery, Children's World, Semsem World.
There are great places of worship in the city, such as Al Rahma Mosque, Al Rahman Al Rahim Mosque, Al Rashdan Mosque, and many other mosques that are characterized by the splendor of construction and beauty of the design.
It also includes the Church of the Virgin Mary, the great martyr Mar Mina, and St. Athanasius the Apostolic.
Nasr City also has a number of famous function houses with halls for all occasions, such as weddings and conferences, including:
Electronic War House.

Signal Corps House.

Armor officers House.

Armored Vehicles House.

Weapons and Ammunition House.

Logistic House.
Most important tourist attractions that adorn Nasr City
October 73 war panorama
It is located near Cairo Stadium, and the main parts of the panorama are:
Open-Air Exhibition Area.

The main building.

The internal wall that carries the names of leaders of armed forces in the October 73 war.

The external wall that carries artistic paintings symbolizing Egypt victories from the time of the Pharaohs to the present day. The most famous paintings are:

 Palette of Narmer, the

unifier

 of Egypt (

Upper

 and 

Lower Egypt

).

Palette of Ahmose I, Hyksos repellent.

Palette of Battle of Al Mansurah.

Palette of Great Crossing.

Palette of returning the land and achieving peace.

The library that contains Egyptian, Arab and foreign references that spoke about the October 73 war.
October Martyrs Memorial
It is located on the western side of the city, and is a pyramid-shaped concrete structure, which combines courage, dignity, eternity and sacrifice. It was designed by the artist Sami Rafe'e.
Cairo International Convention & Exhibition Centre
It hosts conferences and exhibitions inside the republic, in a way that helps marketing the local and national products internally.
Cairo International Stadium
The official stadium of the Egyptian national football team, as it is the first of its kind with Olympic standards in the Middle East and Africa. It was designed by German architect Werner Marsh and developed in 2005 to host the 2006 African Nations Cup and the 2019 African Cup of Nations.
The stadium is located 10 kilometers from Cairo International Airport, and 30 kilometers from downtown Cairo.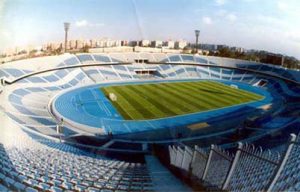 International Park
It is a public park on Abbas El Akkad Street. It is called International because each country is partially represented in it by their trees and animals, so that it has the most famous trees and animals of Emirates, Saudi Arabia, Japan, China, Argentina and almost all the Arab and foreign countries.
Therefore, it is one of the most important tourist places in Cairo, and the Egyptian government considerably supports it. The entrance fees are symbolic for everyone to enjoy.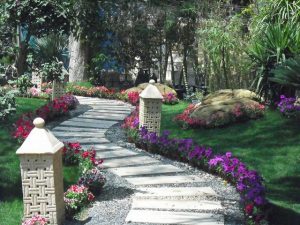 here are many foreigner visitors to Nasr City, so there are many luxury hotels, such as:
Tulip Golden Plaza Hotel.

Al Massa Hotel Resort and Spa.

Sonesta Hotel Tower & Casino Cairo.

Intercontinental City Stars Hotel.

Tulip Al Jalaa Hotel.
Learn about Al Massa Hotel and its services
* It is worth mentioning that the prices mentioned in this article are subject to change, and we, in Aqarmap, continuously keen on updating the neighborhood price list, so that the customer becomes aware of the changes taking place in the real estate market, as well as we measure the demand indexes via Aqarmap index.